turkce
links to original Turkish article
(Sabah Newspaper, 24 July 2014)
Will inflatables be next??
The terror organization ISIL (Islamic State of Iraq and
the Levent) has made it mandatory for the faces of
mannequins in store windows in Mosul to be veiled.
ISIL is also throwing its hand into the tourism sector
by starting to organize touristic trips to Iraq's Anbar
province from the city of Rakka in Syria. ISIL has
taken credit for an attack in Baghdad on Wednesday
night that killed 33 people but it is also being reported
that the Iraqi army killed 32 ISIL militants in an operation
in Anbar province.
========================================
turkce
links to original Turkish article
(Sabah Newspaper, 24 July 2014)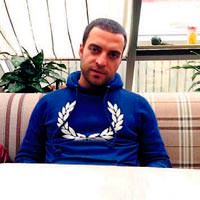 'Cannon' fodder.
A person in Ciflikkoy district of Yalova province has
shot to death someone who he said called him 'cannon'.
A.K. and Mehmet Fatih Ogru reportedly have had bad blood
between them for some time. When they encountered
one another on the street they traded insults and then A.K.
pointed his gun at Ogru, who said to A.K. "you're going
to shoot me 'cannon'?" A.K. did just that, hitting Ogru
in the forehead. Ogru was taken to the hospital but could
not be saved. A.K. was captured and is in custody.
=========================================
turkce
links to original Turkish article
(Sabah Newspaper, 24 July 2014)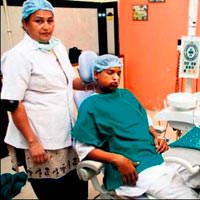 Known in the neighborhood as 'the shark'.
A youth in India who complained about a serious pain in
his mouth went to the dentist and had 232 small teeth
extracted from his mouth over 6 hours.
Ashik Gavai (17), who lives in Mumbai, felt the pain in
his lower right chin and was taken to the dentist by his
family. Gavai was operated on when the dentist found an
abnormally large growth next to his lower right molars.
The dentist, Sunanda Dhivare, explained that he found
"marble-size teeth at the base of the molars. A total of
232 small teeth were extracted from Gavai's mouth during
the 6 hour operation.
The doctors who participated considered the operation
to be one for dental history and are thinking of applying
to the Guinness Book of World Records.