turkce
links to original Turkish article
(Sabah Newspaper, 28 July 2014)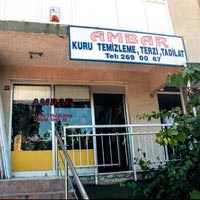 Get pants pressed and buy real estate here.
Ahmet Paca runs an unlicensed real estate office from a
ground floor apartment in the Ulus section of Besiktas,
Istanbul. Claiming that the trees in front of the building
were blocking his office, Paca first drilled holes in the
trees and then injected poison into them. When residents
of the building witnessed this incredible activity last Sunday
around midnight they complained to the city.
Paca killed off quite a few fruit trees on the grounds of the
building using the poison. Yilmaz Basoglu, the building
superintendent, rose early in the morning to find wood
shavings at the base of the trees, caused by the electric
drilling, so he contacted city officials. When the police
arrived, realtor Paca said to them "I'll cover the costs but
get rid of these trees."
a.k.a. Woody Woodpecker...
Superintendent Basoglu remarked that "there are vines and
apricot and cherry trees in the garden. They're all dried up.
In trying to figure out what happened we learned that Paca
had done it to open up the area in front of his store to make
it more valuable."
Paca and Basoglu and the apartment residents filed complaints
against each other. A bag was found in Paca's office
containing the poison that appears to have been used to
kill the trees. The bag and its contents were taken to the
police station as evidence.
A tree no longer grows in Besiktas...