turkce
links to original Turkish article
(Sabah Newspaper, 19 October 2014)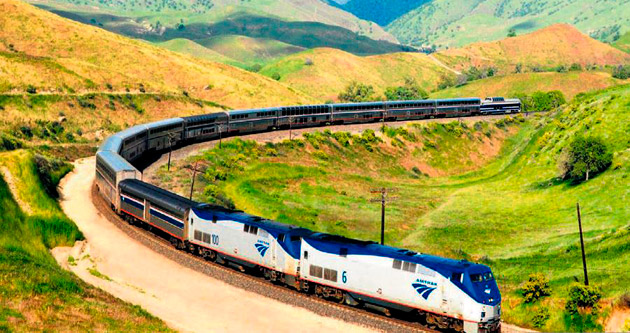 Photo accompanying Sabah's story shows an AMTRAK
train hurtling through the steppes (?).
Two more countries have shown interest in the Brotherly Train.
As the Baku-Tblisi-Kars Railroad Line (BTK), which ties
together the rail networks of Azerbaijan, Georgia and Turkey,
nears completion participation by two countries from Asia has
come on the agenda.
Azerbaijani Transport Minister Ziya Mammadov said that
Kazakhistan and Afghanistan have shown interest in the
BTK project, for which test runs will begin toward the end
of this year. The BTK line is 105 kilometers and the 76-kilometer
link from Kars to the Georgian border has been completed. A new
30-kilometer line from the Turkish border to Ahilkelek is under
construction.
Not satisified with just the USA, AMTRAK's new horizons?