turkce
links to original Turkish article
(Milliyet Newspaper, 11 October 2014)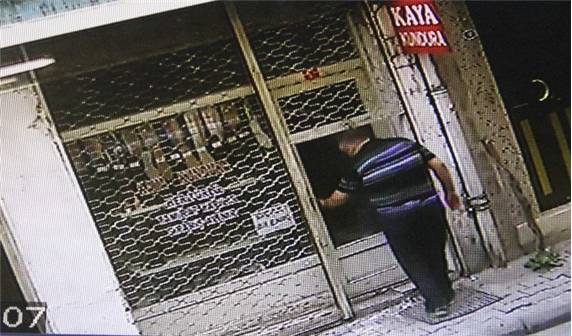 H.T.comes back a second time to rob the store...
In Samsun, a thief had an idea to rob the same store a second
time but an alert shopkeeper noticed the thief and locked him
inside the store. The robber was turned over to the police.
Security cameras captured the incident moment by moment.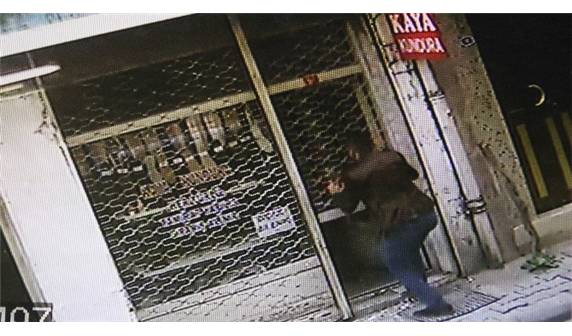 but a neighbor shopkeeper alertly locks him in...
The incident occurred in the 19 Mayis neighborhood of Ilkadim
district. According to available information, known thief H.T.
(39), who has a long record of robberies, entered the shoe repair
shop of Ismael K. (48) on 29 September and stole 150 TL ($75)
from the cash draw.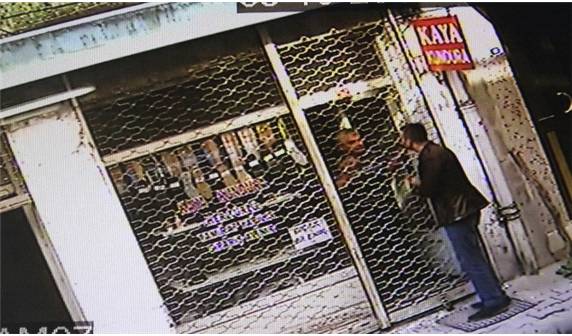 in the end, a forlorn H.T. has visions of his next home.
The photo of the thief who emerged from the store was used to
identify the robber. The neighboring shopkeeper took note of the
person in the photo and kept watch, thinking that the thief might
return for another robbery.
Sure enough, H.T. came back to rob Ismail K.'s store again but
after he entered the store the neighbor shopkeeper shut the
gate after him, locking H.T. in the store. H.T. was taken into
custody by the police and a grateful Ismail K. said that "my
neighbor shopkeeper did a great thing locking the thief in the
store and calling the police."
Ilkadim district is part of Samsun city.