türkçe
links to original Turkish article
(HaberTürk Newspaper, 22 July 2016)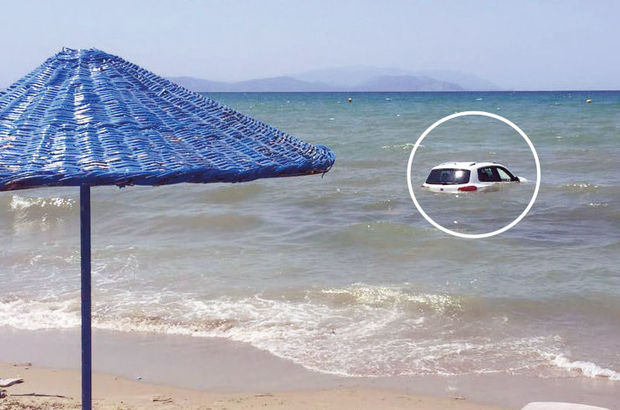 What's wrong with this picture...
At a beach near Davutlar, south of Kuşadası in Aydın province, an
incredible accident occurred. Necati Kespic (84) drove his car into
sunbathers on Silver Sand Beach. The car only came to a stop after
plunging into the sea.
Artist's rendering of Necati Kespic, whose nostalgia for the
Ottoman era is evident.
Sunbather Melek Aksu (31) was killed and another sunbather, Yeter
Gündoğan (64), along with Denizer Kespic (80), the wife of the
driver, were seriously injured. Yeter Gündoğan was taken to Ege
University Medical Faculty Hospital and Denizer Kespic was
treated at Kuşadası State Hospital.
------------------------------------------------------------------------------
türkçe
links to original Turkish article
(HaberTürk Newspaper, 22 July 2016)
Indicator of post-coup return to normalcy.
The incident occurred on Prof. Ali Nihat Tarlan Avenue in
Bostancı, Kadıköy-Istanbul, in front of a car dealership.
A luxury car with license plate 34 LJ 7763 was stopped
there when a white sedan pulled up alongside it. A person
with a long-barrel handgun stepped out of the white car
and sprayed gunfire on the parked car.
The target of the gunfire, Şükrü Çiçek, died at the scene
and Aşkın Cevazlı, who was sitting next to him, was
seriously wounded. The assailant fled toward the E-5
highway. Cevazlı was found to have a record with the
police for fraud and pillaging (!).