türkçe
links to original Turkish article
(HaberTürk Newspaper, 11 July 2016)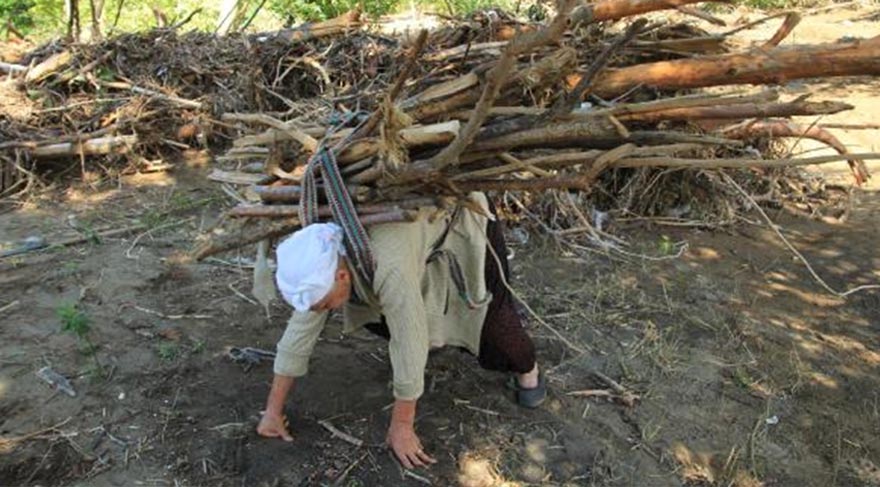 All the guys are busy at the coffee shop...
Heavy rains last week in Ordu during the first day of the Ramazan
holiday resulted in tens of trees being uprooted from the banks
along rivers and streams. Local people, who need the wood for their
winter warmth, began collecting the accumulated trees and branches.
Durdiye Akgün (67), the mother of two, who was seen bringing
wood she collected to her ruined hazel nut orchard, had this to say:
"May God not visit such a thing upon us again. We've suffered
greatly from this flood. I'm taking the wood to my orchard, which
has been heavily damaged by the flood waters. I'll hire day-laborers,
too. I'll get the wood from here and bring it to the house."
Ordu province
---------------------------------------------------------------------------------------
türkçe
links to original Turkish article
(Milliyet Newspaper, 14 July 2016)
"Hey, check out the (fully-clothed) babe by to the diving board!"
An 'Islamic'-themed hotel in Fethiye district of Muğla province
has allocated a swimming pool for use only by its women guests.
But the women have complained that the parachutists passing
over the pool from a cliff above have been doing 'röntgencilik'
(peeping).
The hotel is located at Belceğiz Beach in the Ölüdeniz quarter of
Fethiye and one of its pools has been surrounded with a tent to
protect the modesty of the women swimmers, who bathe essentially
fully clothed. Alleging that the parachutists floating overhead toward
the beach have been 'peeping', the women complained to the local
Gendarmerie.
When the parachutists heard of the compaints they were dumbfounded.
One pilot, İbrahim Altın, asserted that they weren't looking at anyone
as they descended: "As we come down we have to find a place with
very few people so that's why we float over that pool. When a pilot
is bringing down a passenger his only thought is to find the right
landing spot. These 'röntgencilik' complaints are ridiculous."