türkçe
links to original Turkish article
(Cumhuriyet Newspaper, 24 February 2017)
A bridge too far-fetched.
Citizens living in two hamlets in Sason district of Batman
province are risking their lives to get to work or school.
The villagers have to use a make-shift bridge to cross the
Sason Creek since the nearest regular bridge is 2 kilometers
away.
Necati Çetin, of Tekevler village explained that "when the
water rises the bridge is washed away so we make a new one.
Students come to the bridgehead at 6 in the morning and when
they return in the evening we're standing watch, lest the kids
fall in the water." The Sason district chief's office asserted that
there is a safe bridge 800 meters away that the villagers can use
but they choose not to.
Sason district is northernmost in Batman province.
-----------------------------------------------------------------------------
türkçe
links to original Turkish article
(HaberTürk Newspaper, 25 February 2017)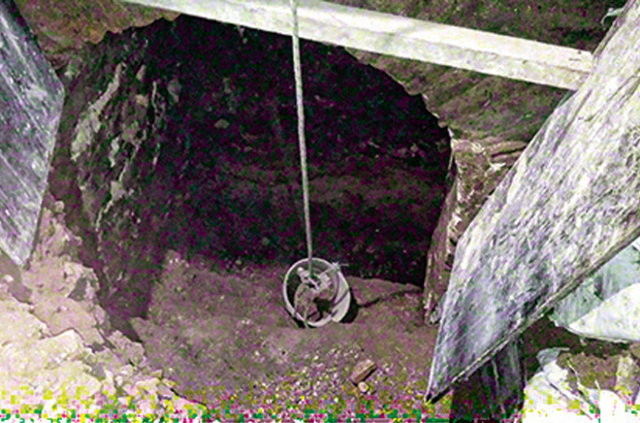 The magic gold-seeking wand said dig, so they dug.
Treasure hunters dug a tunnel from a dilapidated house near the
Sultanahmet Mosque in downtown Istanbul. Based on a tip, police
arrested printer Hakan Ö. (39), who explained that "our intention was
not to harm historical places. We just wanted to find Byzantine gold
here."
Police first determined that a middle-aged man (H.Ö.) was continually
dumping soil and rocks at Akbıyık Değirmeni Street near Sultanahmet.
It turned out that H.Ö. and two accomplices (still at large) had progressed
5 meters toward the mosque in their tunnel when they hit a column from the
Byzantine era.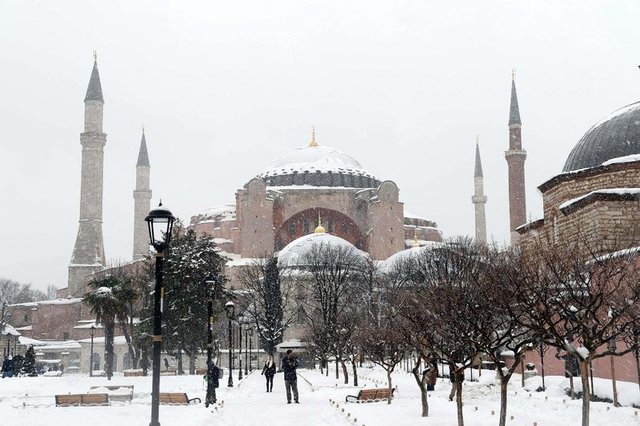 The treasure hunters had taken the precaution to download a prayer from
the internet that would supposedly protect them from djinns (evil spirits).
H.Ö. said that his friends had a wand that could detect gold, which is why
they dug where they did. Nevertheless, they were caught with 23 historical
Byzantine items. H.Ö. was released pending trial and his accomplices are
still being sought by police.