türkçe
links to original Turkish article
(HaberTürk Newspaper, 7 February 2017)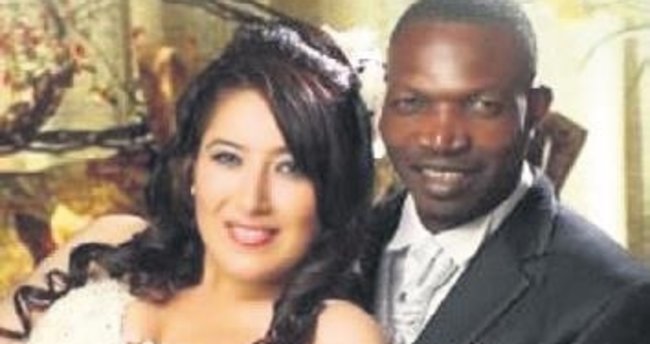 In happier days...
In Istanbul, Perihan G., who is registered with an actors agency,
filed for divorce from her husband of seven years, Samuel Jackson
G.. According to her complaint, Perihan hanım married Samuel
Jackson 7 years ago in a church, against her family's wishes. The
couple have two children and the marriage began to fail recently.
In her divorce petition, Perihan hanım stated that she married her
husband for love but that from the day they were married her
husband never worked regularly and went to church 4 days each
week. Perihan hanım said that Samuel Jackson would come home
late and forced her to go to church.
"My husband's greatest aim is to be a priest in America (!) and live
there. To make this easier, he had me give birth to our two
children in America." Perihan G. claimed that she has suffered
physical abuse from her husband and that once divorced she will
live in the United States with her children.
Perihan G. asserted that she does not use alcohol or cigarettes
and that she never cheated on her husband. On the other hand,
she claimed that Samuel Jackson has deviant ideas. She asked
the court for 750 TL for herself as alimony and 100,000 TL
in psychological damages.
No relation.
As for Samuel Jackson, he stated that the couple had a model
marriage for 5 years. He claimed, though, that his wife's
involvement with friends she met at the actors agency had
led to behavior unbcoming a mother. Samuel Jackson has filed
a counter-divorce suit, claiming that Perihan hanım began to
use alcohol and cigarettes and to cavort with men at nightclubs
without his knowledge.
Samuel Jackson stated that he pays 8,000 TL per year for his
sons' education and that the only thing missing in the boys' lives
is a mother's love. He asked the court for custody of the boys,
as well as 100 TL in damages from his wife.