türkçe
links to original Turkish article
(Aydınlık Newspaper, 17 February 2017)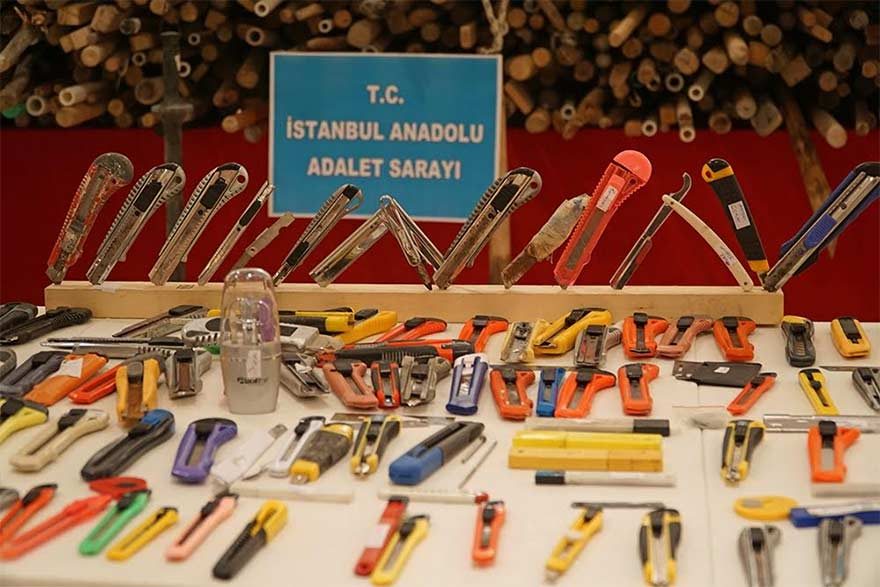 And remember, this is a courthouse, not a prison.
In the last six months 7,000 (!) weapons seized at the entrance to the
Anatolian Justice Palace in Kartal, Istanbul, have included
shish kepab needles hidden in hair bands, razors that look like
credit cards, pickaxes, cleavers, clubs/bats and cutting and piercing
implements.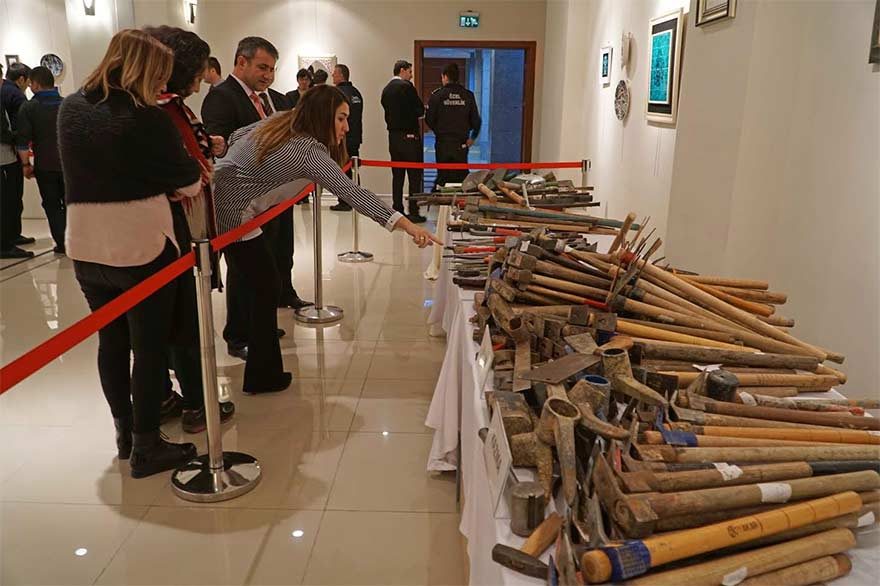 Treasure hunters can get their pick of pickaxes here for free.
Chief Public Prosecutor for Anatolian Istanbul, Fehmi Tosun,
lamented that "the display of these weapons tell us two things:
the people coming to the Justice Palace have the determination
and the potential to commit crimes and the need for security in
our building is paramount. We are expecting help for our colleagues,
our lawyers and our citizens."
Almost as big as the president's palace.
Kartal district on the Anatolian/Asian side of Istanbul.