türkçe
links to original Turkish article
(Milliyet Newspaper, 9 February 2017)
A long way from Guernica.
In Marmara Ereğlisi district of Tekirdağ province, a police official
currently assigned in Rize tried to sell a Pablo Picasso oil painting.
The policeman, Gültekin G., who previously served in Tekirdağ, was
put under surveillance by his former Tekirdağ police colleagues.
Gültekin G. and former police chief Edip K. were trying to sell the
painting for 3 million TL (about 750,000 USD).
The day before yesterday, Tekirdağ police stopped and searched two
vehicles in Marmara Ereğlisi, resulting in Gültekin G., Edip K.,
Murat G., Bünyamin A. and Erdem K. being taken into custody.
During the search, police found a hidden oil painting wrapped in
newspaper inside a backpack. In the initial examination it was
determined that the painting was one of Picasso's and documentation
to that effect was found, as well.
Gültekin G. had a pistol and ammunition with him. Interrogation
of all the suspects is continuing and the Picasso painting is being
held pending discussions with competent institutions.
-------------------------------------------------------------------------------
türkçe
links to original Turkish article
(HaberTürk Newspaper, 9 February 2017)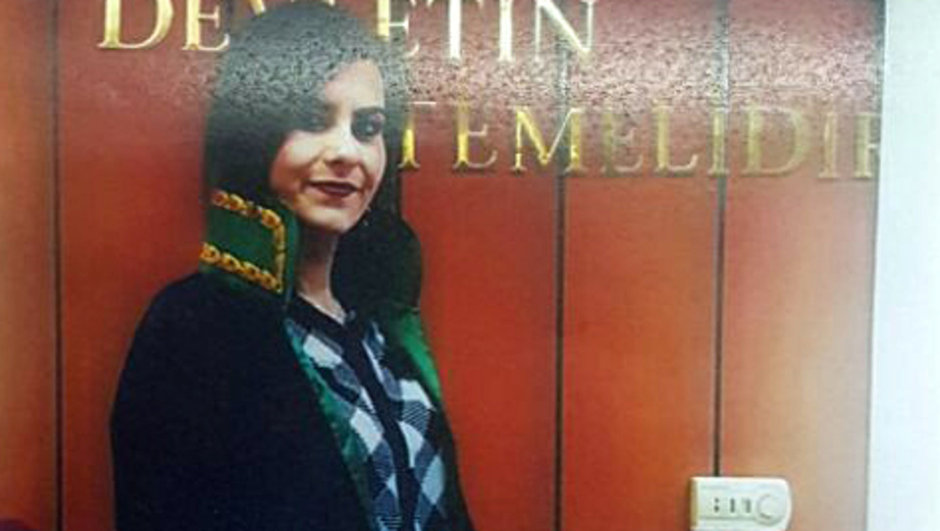 Missed her calling as a used-car salesperson.
In Adana in 2008, Habibe Ç. (33) pasted her own photograph on her
mother's ID card, withdrew money from her mother's bank account
and sold her house. Habibe hanım was caught and sentenced to
3 years 4 months in jail and to pay a fine of 80,100 TL. She served
the jail time and was able to pay off her fine by working at the Adana
courthouse (!).
While working at the courthouse, Habibe hanım took a picture of
herself in the robes of a judge and shared it on social media. Then,
posing as a court official, she told A.S. (56) that she could arrange
jobs for A.S.'s 3 children in exchange for 144,500 TL.
Based on A.S.'s complaint, Habibe hanım was arraigned on fraud
charges and faced an 8-year prison sentence. At the hearing in Adana
yesterday, Habibe hanım came to court with a baby in a stroller. She
denied the charges and said that "I met A.S. through a friend. I didn't
take any money from A.S. and I didn't promise jobs for the children."
As for A.S.: "I have 3 children and I wanted to get them government
jobs. I broached the subject with Habibe hanım and she told me that
jobs are arranged in the courthouse on a commission basis. She added
that even people with KPSS scores of 70 could be hired in this way.
She said she could take care of it. Then she wanted 200,000 TL. When
I said that was too much, she said I had to give here 150,000. I sold
my car and gave Habibe hanım 100,000 TL and then another 44,000.
When I didn't get any further word from her I realized that I had been
hoodwinked."
Adana province