Türkçe
links to original Turkish article
(Posta Newspaper, 28 April 2015)
Wardrobe malfunction sinks Dimitri. Wearing prison
denim henceforth
.
In Çorum, Iraqi Dimitri F. and his wife stole a shirt from
a store a month ago. Yesterday, Dimitri went to the same
store to rob it again, wearing the shirt he had stolen.
The store manager recognized Dimitri and the shirt and
called the police. The couple was caught red-handed while
trying to rob the store again. Dimitri and his wife had stolen
clothes from three different storess and had 50,000 USD
on them when they were arrested.
Çorum province
-----------------------------------------------------------------------
Türkçe
links to original Turkish article
(HaberTürk Newspaper, 28 April 2015)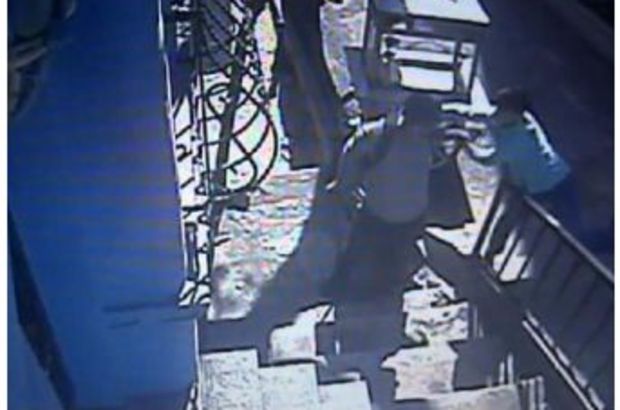 Robbers try, but fail, to get Streng's bag off his back.
Three thieves who tried unsuccessfully to rob American
tourist William J. Streng when he entered his hotel in
Beyoğlu, Istanbul, raided his hotel room wearing masks
later that night. The robbers broke the door of Streng's
hotel room and took his bag and camera.
The day before yesterday, Streng landed at Atatürk
Airport and on his way to his hotel he noticed that three
people were following him. Realizing that the three
wanted to steal his bag, Streng rushed to his hotel room.
Later that night at 5 AM, the 3 masked robbers came
to Streng's hotel and entered his room while he was
sleeping. They took his bag containing 4,000 USD,
3,000 Turkish Lira and a 10,000 USD camera.
Shortly thereafter police captured Şahabettin Şahin K.,
but because he was underage he was turned over to
the Children's Bureau. Police are pursuing the other
suspects.
Istanbul's Beyoğlu district
-------------------------------------------------------------------
Türkçe
links to original Turkish article
(HaberTürk Newspaper, 28 April 2015)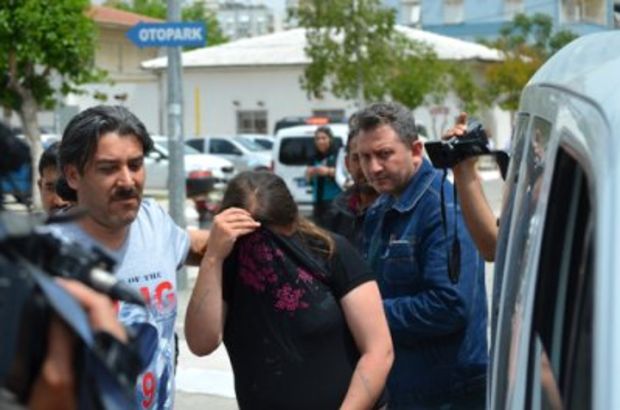 Sevgi Ç. got to the maternity ward a bit too early.
Police tried to stop a car bearing license plate 34 HJ 1000
with four people, two of them women, heading from
Tarsus district in Mersin province to Adana to commit
robbery. However, the car did not stop and police set
out in pursuit.
The suspects abandoned their car at the Ova neighborhood
and conjured up an incredible escape plan. One of the
thieves, Sevgi Ç. who is 7-months pregnant, feigned labor
pains and the suspects escaped with her in the ambulance
that came in response to Sevgi's distress call.
When the police found the abandoned car they asked
bystanders for information and learned about the ambulance
getaway. Police sounded the alarm and a helicopter was
dispatched to track down the ambulance.
Police learned from the 112 (Turkey's 911) call center
that Sevgi and her cohorts had been taken in the ambulance
to Adana Women's Birth and Childhood Diseases Hospital.
At the hospital, police nabbed Sevgi in the restroom and
Seyit K. (20) as he was trying to get away in a taxi.
Bülent K., whose nickname is 'Blind Bülent', and an as
yet unidentified woman remain on the lam.
Tarsus is at lower left.