//ed. note: original Turkish article unavailable on internet.//
(HaberTürk Newspaper, 29 December 2016)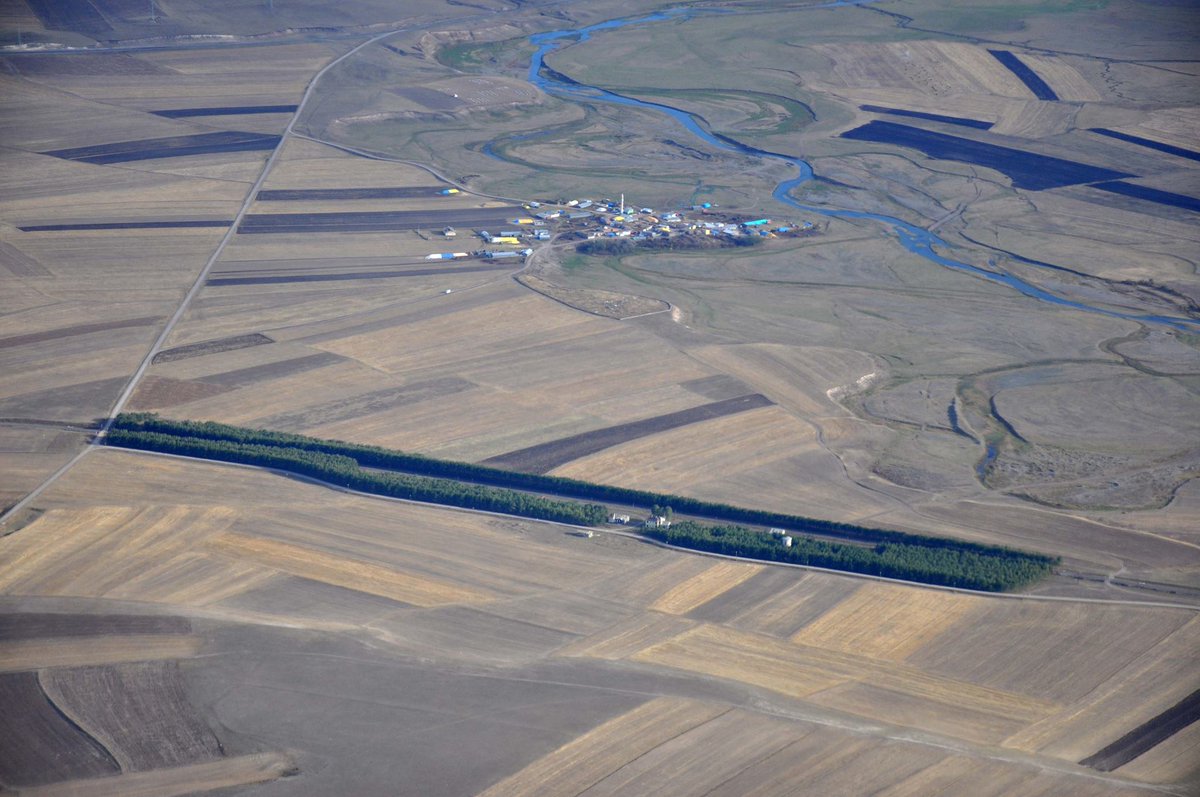 Efforts underway to revive it as a UFO landing strip.
//ed.note: for more on Russian railways see "To The Great
Ocean - The Taming of Siberia and the Building of the
Trans-Siberian Railway, by Harmon Tupper (1965)//
An aerial photograph of a train station in Kars had drawn
high interest on social media. The station is in the middle
of nowhere, surrounded by pine trees, seeming to be an
oasis.
It is the Benliahmet Train Station, 10 kilometers from Selim
district in Kars. The station was built between 1910-1913 by
the Russians as part of the Doğukapı-Akyaka-Kars-Sarıkamış-
Erzurum railroad, in the aftermath of the Russian-Turkish war
of 1877-78.
Benliahmet station was closed in 2003 and these days trains
pass through the station without stopping. The reason for the
pine trees that surround the station is protection from snow.
Today there is another station with an anti-snow tree perimeter
at Selim, 10 kilometers away from Benliahmet.
Two freight trains and two passenger trains pass through
Selim each day. There are 4 Turkish Railways employees at
the station and 4 guards. One of the workers, Erkan Karahancı
(38), explained to HaberTürk that "since there aren't many
forests nearby, people come to the pine trees at the Benliahmet
and Selim stations in the summer time for picnics. The station
buildings are solid but since they are historic we cannot change
them."
"Since our job is to facilitate the trains, we sit by the phone a
lot. There's so much snow these days and we have to clean it
off the tracks. We take care of the rail switches and guide the
trains. This place is so quite, Kars seems crowded to me."
The Benliahmet station got its name from the village of the
same name 3 kilometers away. According to locals, a fellow
named Ahmet with a big freckle ('ben' in Turkish) on his face
led the struggle against the Armenians in Kars and the village
was named in his honor. As of 2012, there were 903 people
living in Benliahmet. As for Selim district itself, the story
goes that after the Russian-Turkish war the Russian Malakans
(sort of like 'Quakers' vis-a-vis the Russian Orthodox Church)
settled here and named it Nova Selim.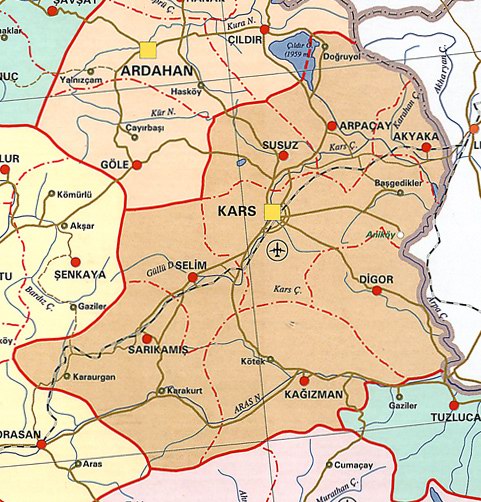 Benliahmet is 10 kilometers east of Selim, which is west of Kars.