turkce
links to original Turkish article
(Sabah Newspaper, 12 May 2014)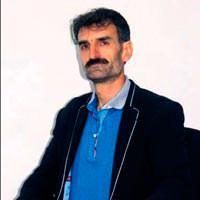 Reluctant Twitter star just a pretty face.
Two years ago Adem Aydin (46), a street sweeper
who lives in Orhangazi district of Bursa province,
learned that a Twitter account had been opened using
his own photograph. Orcun Ortac, the real owner of
the Twitter account, who goes by the nickname Taci
Kalkavan, engaged in discussions that ranged from
political commentaries to foul language arguments
on Twitter.
Ortac reached Aydin by phone to say that "you have
300,000 followers. We're going to put you in a film.
We'll pay for your children's education." Aydin was
happy to hear this but a year later nothing of the sort
had happened so Aydin filed a complaint to have the
account closed down.
Aydin's nightmare finally ended when the court ordered
that the Twitter address be blocked. Aydin explained
that at first he was pleased that 300,000 people were
following him, even though it was just his photograph
they were following.
Then, however, the nasty comments on the account made
him uncomfortable. He noted that "they started to make
me a hoca (Islamic scholar) one day and a priest the next.
How they found my photograph I'll never know. My friends
would see the photoshops they made of me and make
fun of me. It began to be a nightmare. The trouble I got
from Twitter is worse than anything else that's happened to
me. Each day I would look at the internet and think 'I
wonder what will happen to me today.'"
Orhangazi district is in NE Bursa province.