türkçe
links to original Turkish article
(Hürriyet Newspaper, 26 May 2015)
14 years later, new system fingers his killer.
In 2003, Ilker Altuğ (23) was found dead at Incirlik Air Base,
Adana, in the home of American teacher Jonathan Smith, who
had returned to the USA for a vacation. Police took fingerprints
and blood samples but could not identify the killer.
In 2014, police put the fingerprints found on a glass at the
scene through a new fingerprint archive system and
determined that the prints matched those of İsa Uçak, who
is currently in prison because of a murder he committed in
2011.
Uçak admitted that he had met Altuğ at a park and went home
with him, whereupon Altuğ propositioned him. Uçak then
murdered Altuğ.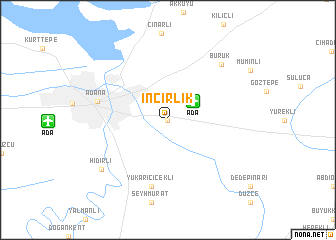 Incirlik is just east of Adana.
----------------------------------------------------------------------
türkçe
links to original Turkish article
(Sabah Newspaper, 26 May 2015)
Spiderman unmasked! Who knew he had a beard??
Police went into action when they got a tip that synthetic 'bonzai'
was being produced at a home in Urla district of Izmir. Police
determined that M.E.Y., who lives in Gülbahçe, had the
ingredients for bonzai shipped to him from Istanbul and that he
was selling the drug to local youths.
The day before yesterday, armed with a court warrant, police
raided the home of M.E.Y., called 'Spiderman' by his friends
because he raises spiders and snakes in his home (!). M.E.Y.
was taken into custody, as were four youths present in the
house at the time of the raid.
A search of the house yielded bonzai and synthetic materials
used in its production. The four youths in custody claimed
to be users who had come to obtain bonzai. M.E.Y. also
claimed to be a user rather than a producer. The court
released the four youths pending trial
As for M.E.Y. who has three prior arrests on his record, he
was sent to Urla Prison. Police are trying to determine where
M.E.Y. obtained the narcotic materials.
Urla, west of Izmir.