türkçe
links to original Turkish article
(Sabah Newspaper, 1 May 2015)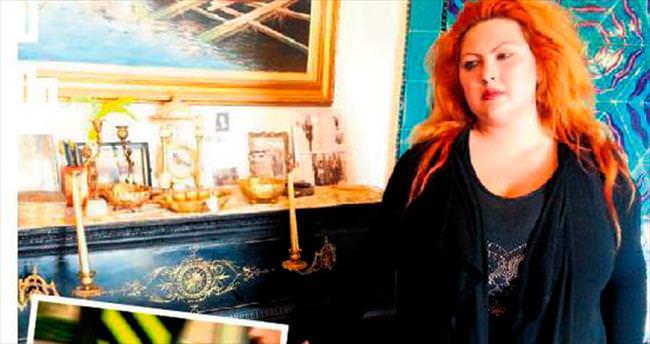 A few notes worth of Madame Butterfly sent the moths aflutter.
Opera star Kut Işın Eren experienced the shock of a robbery
last week at her home on Boyalı Köşk street in Arnavutköy,
Istanbul. The famous soprano was awakened by the sound of
the robbers entering through her kitchen window as she was
lying down with her six year-old child.
Eren screamed with all her might (as only an opera star can!)
and the thieves ran away in a panic, taking with them three
computers worth 25,000 TL (about 10,000 USD), two phones,
a camera and some jewelry.
As police began their investigation, Eren related that "they came
into my bedroom and were rummaging through the drawer of
the table next to my bed. I started to scream and then ran away
in a fright. I made them flee with my voice but they took my
jewelry and my computer and camera, which both contain special
memories for me."
After checking the fingerprints found in the house, Beşiktaş police
identified the two robbers. S.K., who previously forced his way into
the home of performer Tolga Tekin, and who has seven priors, was
taken into custody along with M.T. The two thieves also robbed
the home of citizen Asuman Mert in Akatlar when she left the house
to go to a pharmacy. The robbery was committed right in front of
the eyes of M. Mert, who suffers from alzheimmers disease.
S.K. and M.T, who have become a nightmare for residents of
Beşiktaş, were taken to jail after giving their statements.
Arnavutköy, in Beşiktaş district of Istanbul.