türkçe
links to original Turkish article
(Milliyet Newspaper, 20 February 2018)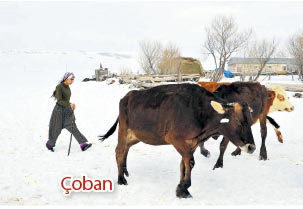 Shepherd...
National cross-country athlete Gülcan Palavan (18) is the fifth
of seven children and lives in Samandöken village in Ardahan's
Göle district. But besides training 13 kilometers each day for
her athletic specialty, Gülcan also grazes her family's animals,
distributes newspapers and works as a waitress to help support
her family. (!)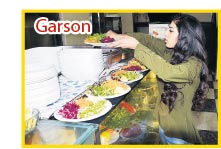 Waitress
When Gülcan was competing in 5th-grade races she caught the
eye of coach Halil İbrahim Yılmaz. After participating with
great success in races in her province, Gülcan placed 3rd in
the world in the "World Mountain Cross-country Stars Category"
at a competition held in Bulgaria in 2015.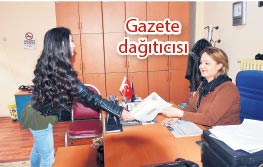 Newspaper distributor
Gülcan's daily routine is to get up early, feed and water the
animals, run 13 kilometers to Göle and distribute newspapers
there, before going to her job as a waitress. She is also
preparing academically to enter university.
Cross-country runner