türkçe
links to original Turkish article
(Milliyet Newspaper, 27 February 2018)
Historical 'forward-leaners'.
previous
TNT first reported on the leaning minaret in 2015.
In the historic village of Harput in Elazığ province, the Ulu
Mosque and its minaret, which were built by Artuklu ruler
Fahrettin Karaaslan between 1156-1157, are being restored.
The minaret's lean is more dramatic than the Leaning Tower
of Pisa, which was built 16 years later in 1173.
Elazığ official and art expert Kadir Atıcı explained that
"the Tower of Pisa leans 3.2 degrees, whereas the Ulu Mosque's
minaret leans 7.2 degrees. The minaret's bricks moved around
and there has been damage inflicted by pigeons so restoration
of the interior of the minaret began in 2017. We seen the
architecture of the Great Selçuks in the Harput Ulu Mosque."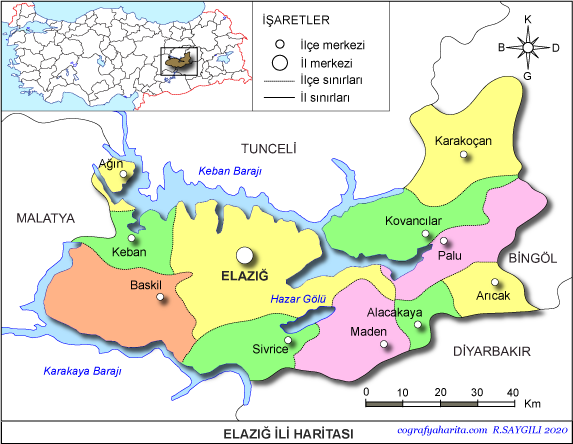 Harput is just northeast of Elazığ city.