türkçe
links to original Turkish article
(HaberTürk Newspaper, 15 February 2018)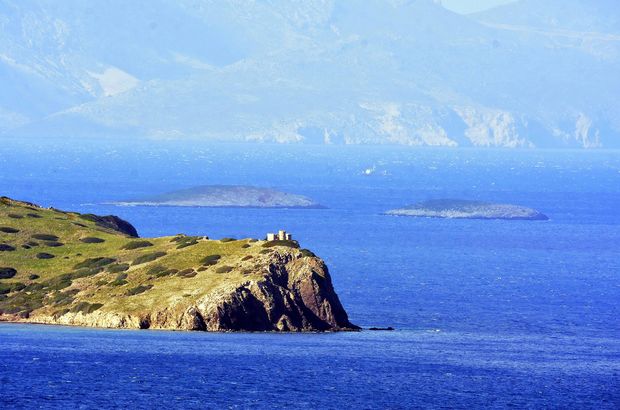 Kardak rocks are in the background. Greeks should gird
themselves for an 'Ottoman Slap', much in fashion these
days.
In the aftermath of the recent military activity and tension around
the Kardak rocks off the coast of Gümüşlük, Bodrum, in the Aegean
Sea, the Turkish Navy has begun building a pier and observation
tower on Çavuş Island, which is situated 1 mile from Kardak. The
tower will be built next to a 350-year-old Ottoman fortress and will
keep track of the movements of both Greek military units and illegal
migrants.
Thanks to the observation tower, maritime activity in the region
between Didim, in Aydın province, and Bodrum and Datça can
be tracked easily. In this regard, water tanks and generators
have been moved to Çavuş Island from the Gümüşlük shore by
means of floating containers.
Site of TNT's summer bureau. We'll be war correspondents
henceforth...
Meanwhile, the Greeks began construction of their own
observation tower on Kalalimnos Island, two miles from Kardak,
on 21 January.
Çavuş Island is the dot between Kardak and the
Turkish coast at Gümüşlük.