turkce
links to original Turkish article
(Sabah Newspaper, 20 December 2014)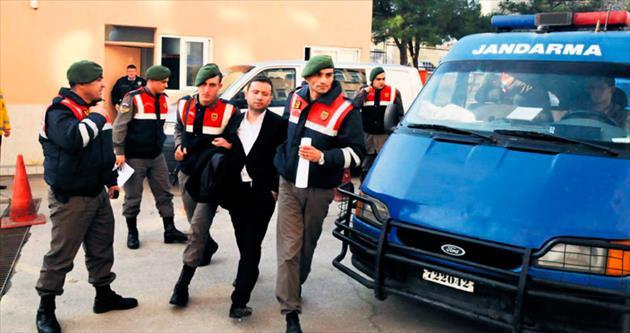 Could have use his talents for good but...
Can Karakilic was caught red-handed taking a bribe from a
businessman in Uzunkopru, Edirne province, in 2012, when
he was the public prosecutor there. This time Karakilic was
nabbed with 174 kilograms of narcotics during an operation in
Van.
In the course of an operation against drug sellers in Kesan,
Edirne province, police obtained certain information indicating
that the drugs were being transported to Edirne, Istanbul and
Gaziantep from Van. Police also learned that the drug transport
was being effected by none other than Can Karakilic and two
former Van policemen, Sami K. and Ihsan Y.
When the Gendarmerie learned that the trio had set out on the
road with the last shipment, a special team was sent to Van.
Karakilic, Sami K. and Ihsan Y. had 174 kilograms of drugs
in 6 suitcases that they had obtained in Van and surrounding
provinces. When they reached a checkpoint, Karakilic used his
expired prosecutor's ID to pass through.
However, the Edirne Gendarmerie team kept tracking the car,
driven by Sami K., and stopped it on the Ercis road in Van.
Karakilic again tried to use his prosecutorial credentials to
move along but this time the Gendarmerie searched the car,
finding 161.2 kilograms of powdered narcotics and 13.2 kilograms
of heroin.
The three suspects were brought first to Istanbul and then to Kesan.
Former prosecutor Karakilic and Sami K. were arrested and Ihsan
Y. was released. Karakilic's name first became well-known in 2011
when car dealer Mumin Uysal's jeep flipped over and rolled down
an embankment in Sakarya. Police official Bulent Yilmaz (36) and
businessman Serdar Colak died in the accident. The driver, identified
as 'Uysal', contractor Huseyin Sarkici and Karakilic were injured.
Karakilic was caught taking a 15,000 TL ($7,500) bribe from a
businessman in 2012 and was fired. His resulting 5-year jail term
was postponed.
Edirne is in extreme NW Turkey, while Van is on the Iranian
border. Sakarya is just east of Istanbul.