turkce
links to original Turkish article
(Sabah Newspaper, 26 December 2014)
'Tae Kwon Do' Champ Bekir Dil and his crashed taxi.
The night before last in Fatih, Istanbul, a Georgian named
Varshanidze I. got into Bekir Dil's taxi at 2 AM, pulled a knife
and demanded money. During the ensuing fight Dil was stabbed
in the chest and drove his taxi into a barrier. Dil was taken to
a hospital but died there.
Dil's older brother rushed to the hospital in tears and noted that,
in his youth, Bekir Dil was Turkey's 'tae kwon do' champion.
He lamented that "if my brother couldn't defend himself, what
chance do other taxi drivers have?" Bekir Dil was the father
of seven children.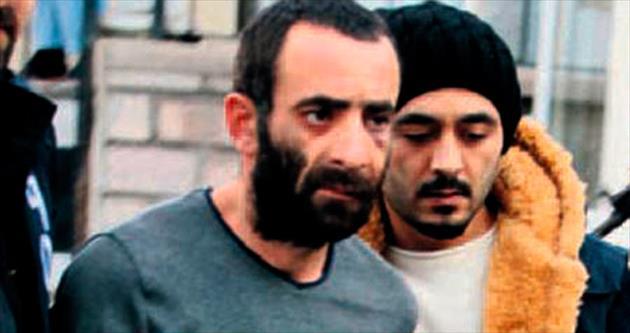 Kills driver but too drunk to flee.
As for Varshanidze I., he was so drunk he passed out in the
taxi and was apprehended. Varshanidze I. said he didn't
remember the incident (!).
Afterwards, taxi drivers rushed to the Fatih police station,
where taxi association chief Huseyin Duman said "our friend
was killed while earning his daily bread. The 'panic button'
doesn't do any good. We want taxis with separate compartments.
We're living in a 20-million person metropolis. We can't be
sure who we're picking up as a customer."
Fatih, Istanbul