turkce
links to original Turkish article
(Sabah Newspaper, 19 March 2015)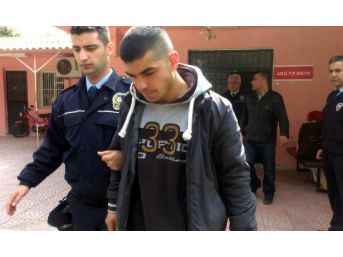 He won't be AWOL*. Instead will spend a few RON's# 's in jail.
(For civilians: *Absent Without Leave; #Remain Overnight)
Yesterday morning a bomb threat called in from a pay phone halted
a Turkish Airlines flight headed to Istanbul from Adana Sakirpasa
Airport. As the plane was being searched for a bomb, police noticed
that a passenger named Ergun Eroglu had not boarded the aircraft.
Shortly afterwards, Eroglu, a soldier en route to his unit in Bitlis after
spending leave time in his hometown of Adana, arrived at the airport.
Upon questioning by police, Eroglu confessed that he had called in
the bomb threat when he realized he wouldn't make it to the airport
in time for departure.
Eroglu was taken into custody but police continued to search the
plane anyway. An hour after scheduled take-off time, the plane
finally departed Adana for Istanbul.
'Last Minute Ergun' was heading from his hometown Adana to
Istanbul for a flight connection back to his unit in Bitlis, way
out east on the shores of Lake Van.