turkce
links to original Turkish article
(Sabah Newspaper, 2 March 2015)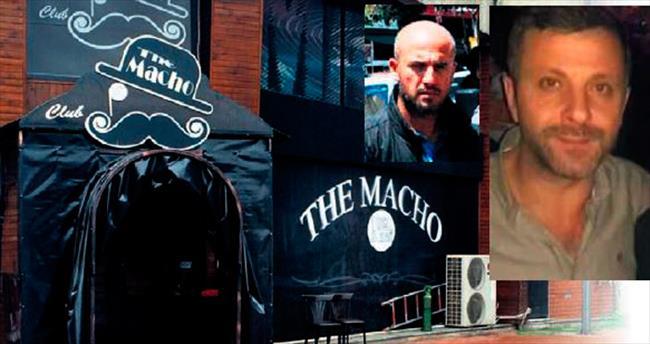 A bar that lives (and dies) its name.
Muharrem Arpaci (41), the manager of The Macho Bar on Bars
Street in the Kemal Pasa neighborhood of Kocaeli, had an argument
with Murat Kibar (39), who came to the bar the night before last. It
seems that Kibar asked the bar workers to play a slow song and when
they refused, explaining that it was closing time, Kibar fired a shot.
Kibar and Arpaci then went outside and began to argue. The ensuing
armed clash between Arpaci, Kibar and Kibar's friends, during which
21 shots were fired, left Arpaci seriously wounded. Kibar and his
associates fled, while Arpaci was taken to Kocaeli State Hospital,
where, despite all efforts, he expired. Police took strict security
measures in the area after the clash and began searching for Kibar,
who has a criminal record, and his friends.
The late Muharrem Arpaci had been arrested in 2008 in connection
with unsolved murders in Kartepe and Suadiye and for organized
crime activities. In addition, in 2013 Arpaci was arrested along with
Murat Kibar (!) for the murder of Hakan Cinar at the Adress Bar in
Kocaeli. At that time, Arpaci was released pending trial.
Kocaeli (Izmit) province.