turkce
links to original Turkish article
(Sabah Newspaper, 5 March 2015)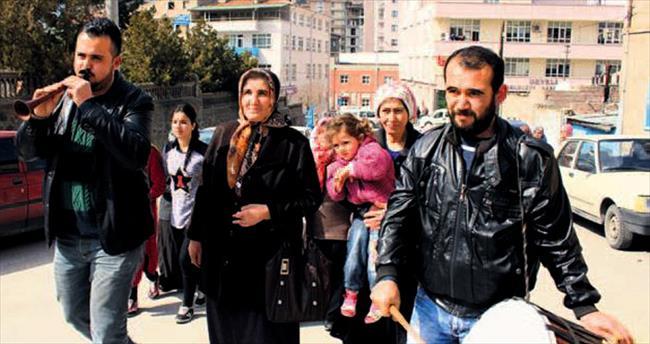 Emsal hanim's triumphant return to Develi.
Emsal Tekin (49) of Kayseri was a contestant on the ATV channel
game show "Who Wants to be a Millionaire", hosted by Selcuk Yontem.
Many times even university graduates are eliminated on the first
question but Emsal hanim, a grade school graduate, won 30,000 TL
($15,000).
After her success, Emsal hanim crowed "Develi (her hometown),
I'm coming home with 30,000 lira!" She was met there by a
band and her neighbors, but not by her husband. Before going to
Istanbul to participate in the program, her husband and sons had
warned her that "you don't have any general knowledge. You'll
be disgraced."
Emsal hanim in action.
According to Emsal hanim, only her daughter supported her. When
her husband Mehmet didn't show up to welcome her from Istanbul,
she went to his workplace with the neighborhood women. A shamed
Mehmet bey sheepishly said that "I thought she'd disgrace us but
she made me ashamed of myself. I congratulate her."
Emsal hanim plans to use her winnings to marry off her son.
Develi district is in southern Kayseri province.