türkçe
links to original Turkish article
(Sözcü Newspaper, 5 January 2017)
jubilee
for previous TNT reporting on this truly bizarre issue.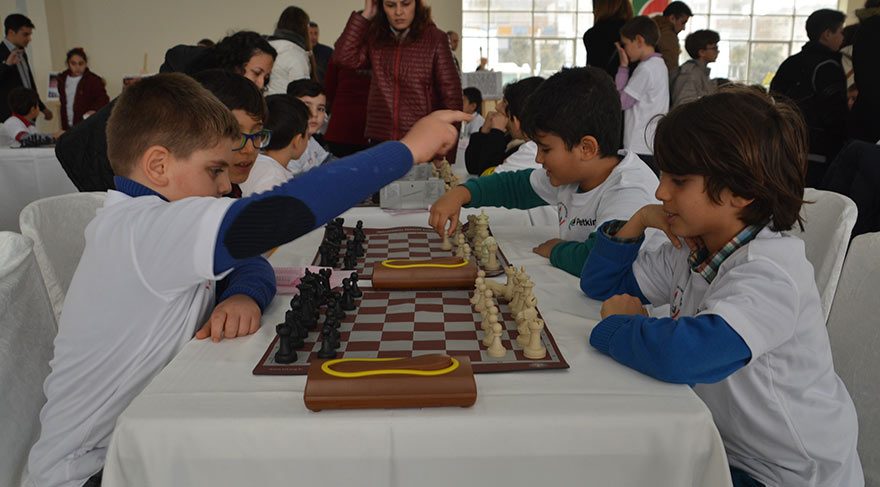 Shouldn't they be learning how to steal cars at this age?
After the remarks by 'Cübbeli Ahmet Hoca' (Ahmet Mahmut Ünlü)
about the moral danger of playing chess (!), the Turkish Chess
Federation is worried about security for the '2017 Turkish Youth
Chess Championship' to be held in Antalya.
The Federation has appealed to the Governor's office and the police
for protection. The tournament will be held in Antalya between
21-27 January for children between the ages of 7-8 and 9-12.
Officials from the Federation told Sözcü that "after that person's
remarks we moved to increase security precautions and we have
done all that we can."
The Federation denied that some families have withdrawn their
children from the tournament but confirmed that the Federation
has begun legal proceeding against Cübbeli Ahmet Hoca.
Hard to read but sign says "Playing Chess is Dangerous to
Spiritual Health" at the entrance to his winter retreat.
Meanwhile, Ömer Çelik, Turkey's Ambassador to the European
Union, stated in regard to the remarks of 'Cübbeli Ahmet
Hoca', otherwise known as Ahmet Mahmut Ünlü, about playing
chess that " we in Turkey have an serious identity problem. Now
we're focusing on chess. I play chess and I recommend that
everyone play chess. It is inconceivable that there would be any
religious impediment to playing chess. I would wish that all
kids learn chess before they finish grade school. It's fun for one's
mind and challenging, as well. Anyone who ever played chess
would never say that it should be prohibited."
Pawns in a war of civilzations.