türkçe
links to original Turkish article
(Millyet Newspaper, 5 June 2017)
cage man
TNT 'quit smoking' report from 4 years ago
So close yet so far. CageMan in Kütahya, very near İnegöl.
In İnegöl district of Bursa province, Hasbi A. (76), who suffers from
Chronic Obstructive Lung Disease (KOAH), tried to smoke a cigarette
while he was wearing his oxygen mask, sparking a fire. The incident
occurred on Kabadayı Street in the Osmaniye neighborhood.
Hasbi has suffered from KOAH for 7 years and must wear the oxygen
mask to live. He has lost his right leg because of the disease. Nevertheless,
Hasbi has not been able to stop smoking and while his wife Naciye was in
another room of the house he lit up a cigarette at the same time he was
using the oxygen mask.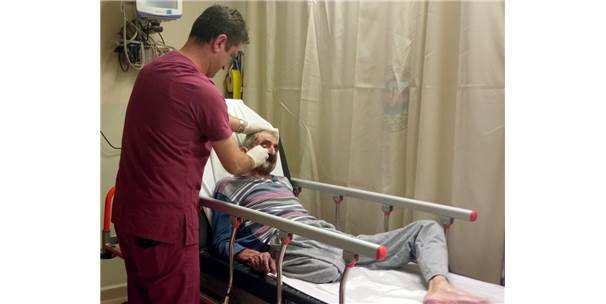 Cage Man should have a hot-line for guys in need like Hasbi.
The elderly man became a ball of flames but his screams brought Naciye
hanım to his rescue with a pitcher of water.. Hasbi was taken to İnegöl
State Hospital for treatment of first-degree burns on his face.
Bursa's İnegöl district and Kütahya province are side by side.