türkçe
links to original Turkish article
(HaberTürk Newspaper, 26 June 2017)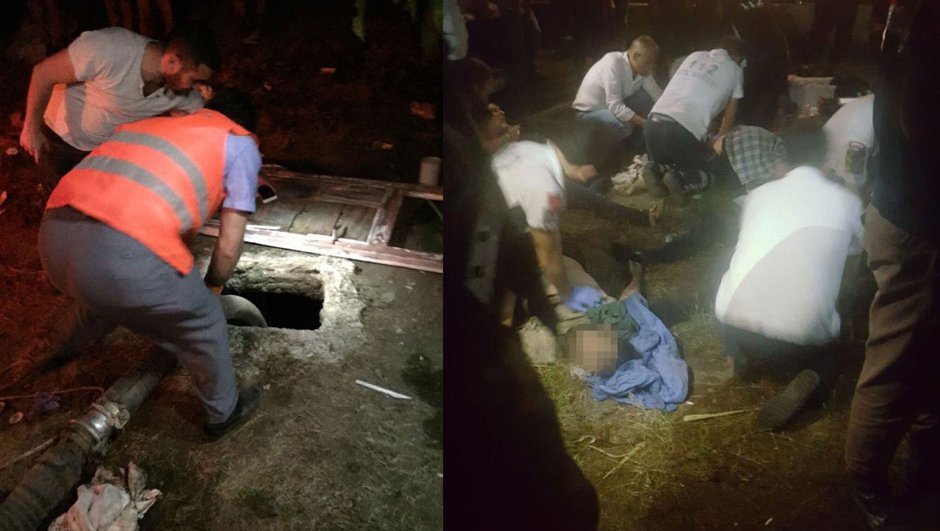 No way to spend a holiday.
In Aladağ district of Adana province, Serpil Kurt (40), who lives in
nearby İmamoğlu district, was visiting relatives for the Ramazan
bayram festivities in Meydan summer pasture in Ceritler village. In
the evening, at the home of Erol Karakuş (54), while Serpil hanım
was sitting on the wooden cover of a septic tank the cover collapsed
and Serpil hanım fell into the tank.
Right away, host Karakuş jumped into the tank in an effort to save
Serpil hanım. When Karakuş did not emerge, passers-by Harun
Cihan (37) and Cihant Cihan (33) jumped in, as well. but neither
they nor Serpil hanım and Karakuş were heard from again.
Karakuş's brother Hasan was lowered into the tank tied to a rope
but was quickly pulled out when he screamed "pull me out! I can't
breathe!" Gendarmerie and a health squad arrived at the scene to
retrieve the 4 bodies from the tank and take them by helicopter to
Adana Airport. The bodies were delivered to the Adana morgue.
Aladağ Mayor Mustafa Akgedik stated that the 4 had died from
methane gas poisoning.
Aladağ district is in west-central Adana province.