türkçe
links to original Turkish article
(HaberTürk Newspaper, 2 June 2017)
the rest of the story
when first reported by TNT in April, it appeared
that the Russian soldier in the coffin was General Vasiliy Geyman.
Subsequent research determined the true identity of the soldier.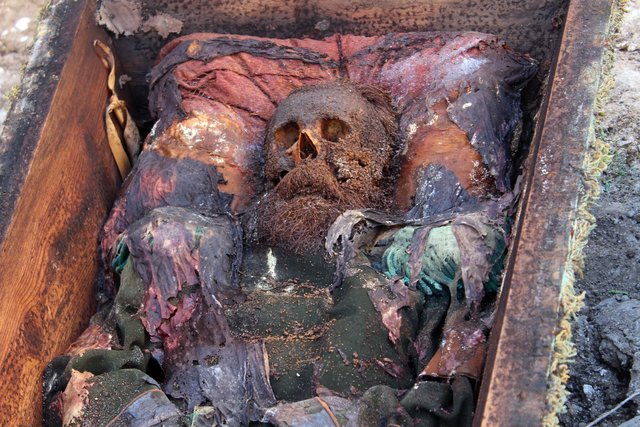 Body found in Ardahan, first identified as General Vasiliy Geyman,
later determined to be that of Col. Karl Karloviç Rjepetski.
The body of a Russian soldier was found in a coffin in Ardahan on 25
April at a construction site. Initially, the body was identified as that of
Vasiliy Geyman, a Russian general. Later it was determined that the
dead soldier was Karl Karloviç Rjepetski and a related photograph of
him was said to have been found, as well.
According to the Russian archives, Colonel Rjepetski was a member of
the 78th Navaginski Regiment of the 20th Infantry Division, 1st Caucasus
Army. He was born in Reval (Tallinn) in 1847, the child of a prominent
family there. After joining the army, Rjepetski served for many years
in the 69th Tashkent Guberniyası Battalion, beginning in 1875, and rose
to the rank of colonel in the 1st Turkistan Artillery Battallion in 1891.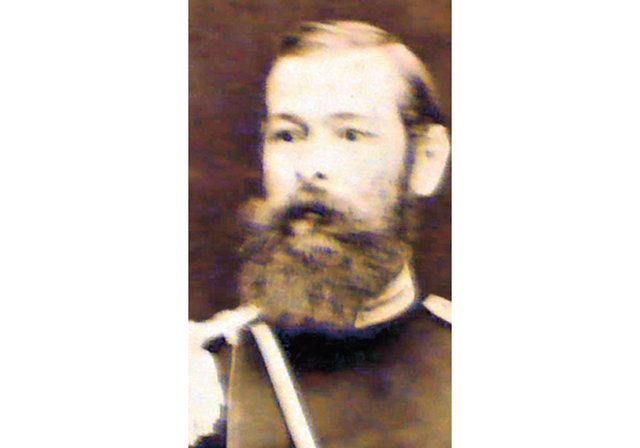 Photo thought to be that of Col. Karl Karloviç Rjepetski.
Rjepetski died on 12 November 1894 in Ardahan. He was buried in
the Armenian Catholic church in Ardahan because there was no Roman
Catholic church in the city. His daughter Mariya was born in 1883, and
another daughter, Yelena, was born in 1885 in Tashkent. Yelena's
daughter Evgenia, who was born in 1905, married Waclaw Siedzik on 2
July 1926. Their daughter Danuta Siedzikowna was born on 3
September 1928.
Waclaw Siedzik was exiled by the Soviets to Siberia during the Second
World War and he died there in 1943. His wife Evgenia was executed
in September 1943 for joining in the Polish resistance against the
occupying Germans. Their daughter Danuta joined the Polish Peoples
Army and fought first against the Germans and then the Communists,
in the cause of Polish independence.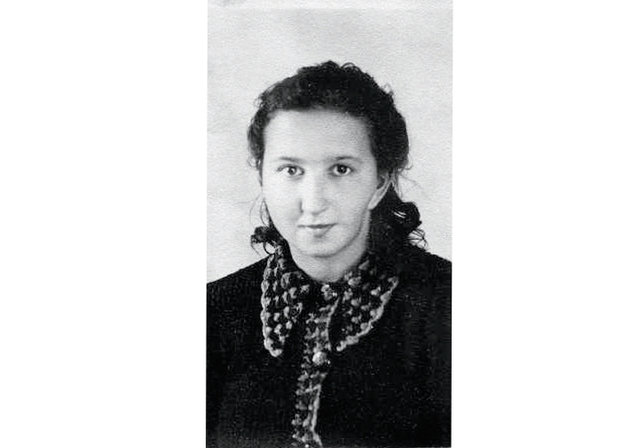 Danuta
Danuta was a nurse in the Polish Peoples Army. She was killed by a
Soviet firing squad on 28 August 1946. In a letter to her family before
her death, Donata wrote "I'm sad that I will die. Tell my grandmother that
I did what I had to do." Her last words were "Long Live Poland!".
Like her grandfather Karl Karloviç Rjepetski, her grave was found years
later and she was re-buried in 2016.
Ardahan province