türkçe
links to original Turkish article
(HaberTürk Newspaper, 12 June 2017)
Much too handsome to leave so soon...
In Kocaköprü village of Pazar district in Rize province, Tolga Altınbaş
(26) worked at a private tea factory. The night before last, after 'iftar'
(the evening meal after sunset during Ramazan) Altınbaş went back to
work the night shift at the factory.
However, as Altınbaş passed the machine that takes in wet tea his
jacket got caught in the machine's gears. Altınbaş was pulled into
the teeth of the machine and his co-workers tried to stop the device.
Seriously injured, Altınbaş was taken to a hospital but died en route.
He had begun working at the tea factory a year ago.
Pazar district is on the Black Sea coast in Rize province.
--------------------------------------------------------------------------------
türkçe
links to original Turkish article
(Milliyet Newspaper, 12 June 2017)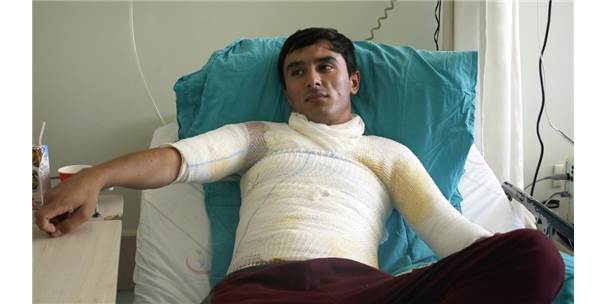 Real football hooligans drink cold beer, not hot tea.
(Right, England?)
Last Sunday, Şuayip Çiftçi, a student in the geology engineering
department at Akdeniz University in Antalya, was working at the
Göztepe-Eskişehirspor football match at Antalya Stadium for 50
TL (about $15) with three friends.
Çiftçi was selling tea when a customer got upset about the price
and dumped a 20-liter container of hot water on Çiftçi (!). Burned
on the left side of his face, his neck, chest and stomach, Çiftçi was
rushed to a hospital where he is being treated for 2nd degree burns.