türkçe
links to original Turkish article
(HaberTürk Newspaper, 7 April 2018)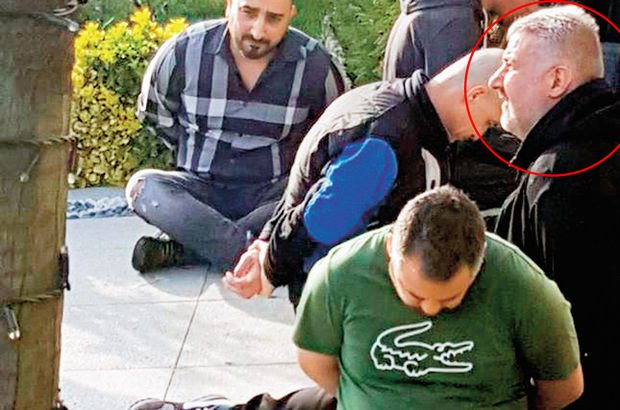 How could someone who looks so 'grandfatherly'...
Istanbul police captured Naji Sharifi Zindaşti, an Iranian drug lord
responsible for murders in Turkey and many other countries, in an
operation as good as any one you would see in an action film. Police
determined the address of the villa in Istanbul where Zindaşti was
living and placed cameras two streets above and two streets below the
villa. A drone confirmed that Zindaşti was at the residence, enabling
police to raid the villa and take Zindaşti and 9 of his men into custody.
Because of his drug activities in Iran, Zindaşti was given a death
sentence but he used the identity of a relative, Kemal Şerifi Seydani,
to flee to Turkey. Nevertheless, Zindaşti was imprisoned in Turkey
but released in 2010 when he gave testimony as a secret witness in
the Ergenekan investigation, which turned out to be a FETÖ (Fethullah
Gülen Terror Organization) ruse.
Zindaşti's name has been involved in revenge murders in Istanbul,
Holland, Dubai, Panama and Canada. The origin of the killing spree
was a ship loaded with 1.1 tons of heroin that left Pakistan for Belgium
but was identified by Greek police en route. The ship burned and it
was claimed that Orhan Ünğan, his brother İlhan Unğan and Çetin Koç
fingered Zindaşti. In the aftermath, 20 people were killed in revenge.
Zindaşti's legacy:
-- on 14 June 2014, Zindaşti's friend and fellow drug dealer Esfendiyar
Rigi disappeared in Istanbul.
-- on 26 September 2014, in Büyükçekmece, Istanbul, Zindaşti's daughter
Arzu Şerifi Zindaşti and nephew Devrim Öztunç were killed in a drive-by
killing.
-- On 11 December 2014, Murat Garki was killed in Amsterdam.
-- On 22 December 2014, Hacı Osman Sezen and Turgay Akar, who
murdered Garki, were killed in Küçükçekmece, Istanbul.
-- On 24 December 2014, Aliekber Akgün, a drug dealer in Holland, was
executed.
-- The same day, Vedat Şahin, the brother of Sedat Şahin, and Ferdi Topal
were killed in Nişantaşı, Istanbul.
--On 31 December 2014, Okan Fidan was killed in Amsterdam in a drug
dispute.
-- On 14 January 2015, Beyhan Demirci (60) was killed by Kalashnikov
fire on his balcony,although the actual target was his nephew Mehmet D.
-- On 4 May 2016, Iranian Çetin Koç was executed in Dubai with a
silencer. Koç's brother was killed in Iran.
-- A Colombian, said to be one of the assassins of Koç, was killed in
Canada.
Orhan Ünğan was captured by police in Amsterdam on 25 August 2015.
Ünğan's lawyer Kudbedin Kaya blamed Zindaşti for his client's arrest
and Kaya was shot dead by a hitman in Istanbul 11 days later.
Zindaşti's henchmen in happier days.