türkçe
links to original Turkish article
(HaberTürk Newspaper, 11 April 2018)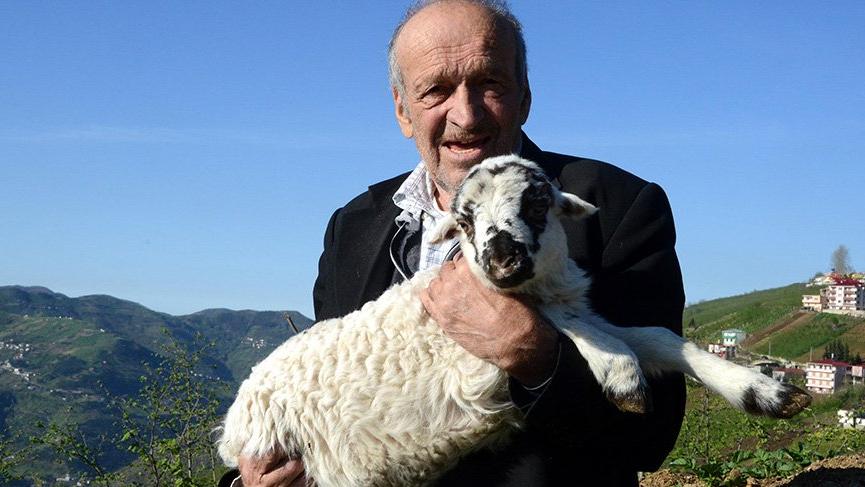 Extended leg of lamb.
Miktat Bıyıklı (84) has been a shepherd in Akpınar village of Trabzon's
Akçaabat district for many years. In 2005 took his flock to a summer
pasture in Gümüşhane's Köse district, where one of his sheep gave birth.
Bıyıklı put the lamb in his car to take it to his village but got caught in
a Gendarmerie traffic check. Since he did not have the required paperwork
for transporting livestock, as defined by the Agriculture and Animal
Directorate, Bıyıklı was given a summons (!).
A week later Bıyıklı took the lamb to the Turkish Parliament, talked with
Ministry officials and asked them to talk to the Gümüşhane governor about
the situation. Bıyıklı himself talked with the then-governor of Gümüşhane
Veysel Dalmaz and Bıyıklı claimed that Dalmaz had ordered that the fine
be voided.
Years passed and a little while ago Bıyıklı went to the bank but was
shocked to learn that 2,602 TL (about $600) had been deducted from his
account because of the fine he incurred 13 years before. Biyıklı asserted
that at the time Ministry and Gümüşhane governorate officials had voided
the fine, Nevertheless, Bıyıklı learned that "the fine on my car was voided
but this wasn't. My children sent me some money and I have a little, too,
that I deposited in a bank. I went to the bank and found there was an
amount missing. That's when I found out about this fine. If we can't
trust the banks and the governor, who can we trust?"