türkçe
links to original Turkish article
(Korkusuz Newspaper, 21 January 2018)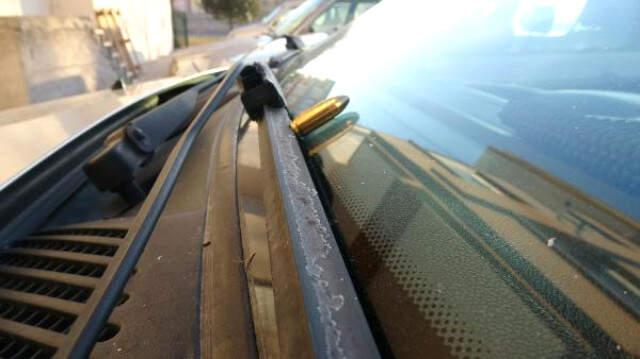 Great way to start your morning commute!
In Konya, 16 drivers getting ready to drive to work in the morning
found bullets on their windshield wipers (!). One of the residents of
the building where the bullets were left, Mehmet Eken, said that
"I got in the car to take my wife to work and noticed that there was a
bullet on the windshield. Six months ago a bullet was left on one car's
windshield but now it's 16. They're trying to intimidate us into leaving
this property." Police are trying to find whoever it was who left the
bullets.
------------------------------------------------------------------------------------
türkçe
links to original Turkish article
(Sözcü Newspaper, 21 January 2018)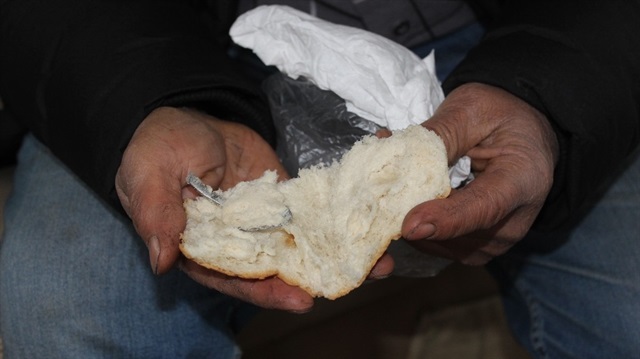 Taking a page out of the "Crackerjacks" marketing plan.
Kids just love that prize inside!
In Denizli's Merkezefendi district, factory worker Abdullah Çağdaş
got bread from the local bakery for breakfast but when Çağdaş opened
the bread there was a spoon inside it (!) and his friends put the picture
on social media. The bakery drew criticism from the photo and
Çağdaş said that "there are threads sticking out of the bread and other
things. We ignored them but a spoon could stick in our throats or
land in our stomachs. I'll show them the spoon if they want to see it."
Bekir Karadaban, the head of the Denizli Bakers' Association, stated
that an investigation into the incident has begun.