türkçe
links to original Turkish article
(Sözcü Newspaper, 22 January 2018)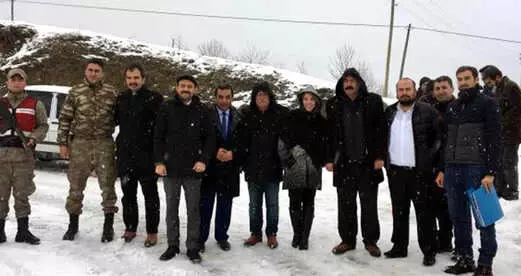 Judge Bağdır, the petite lady in the middle, a Justice League Hero!
Justice knows no impediment! In Andırın district of Kahramanmaraş
province, a judicial hearing was held last Wednesday in connection
with plans by the DSİ (state water authority) to nationalize land in
Çığsar village, 35 kilometers from Andırın. The judge hearing the
case, Büşra Nur Bağdır, ruled that the trees on the land in question
would have to be examined so she prepared to go to the site with the
concerned personnel.
In snow plows we trust!
However, the young judge was told that the road to Çığsar was
closed because of snow. Nevertheless , declaring that "justice
will not be delayed!", Judge Bağdır ordered the road to be cleared.
Right away, the municipality had snow plows dispatched to clear
the road, as Judge Bağdir and the Gendarmerie followed close
behind. Undeterred by snow 50 centimeters high in some places, the
judge reached Çığsar, which is located at an altitude of 1,650 meters,
and made her judicial examinations.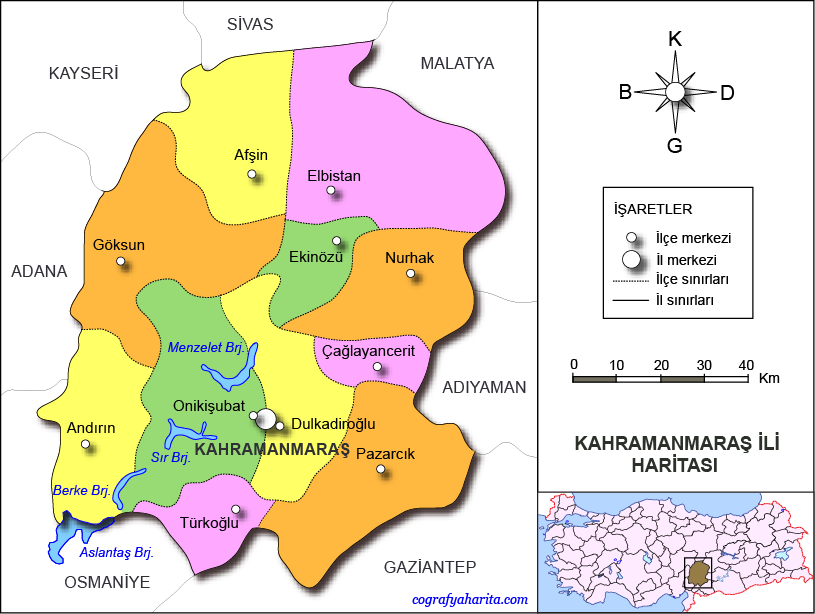 Andırın district is in far southwestern Kahramanmaraş province.