türkçe
links to original Turkish article
(HaberTürk Newspaper, 11 January 2018)
Fortunately, the Çataloğlu's had great dental insurance.
In Kastamonu's Bürme village, 5 members of the Çataloğlu family
mysteriously "disappeared" in the aftermath of a fire 1.5 months ago
that left their house in ashes. The only traces of the family left among
the burned ruins were the skull and some bones belonging to 12-year-
old Serdar Çataloğlu.
Soon after the fire, authorities determined that 3 livestock thieves had
entered the house and killed all five family members. The suspects
told police that they threw the bodies off a cliff but no traces of the
family were found to support this claim.
From these ashes, dental miracles shall rise.
However, the day before yesterday, as efforts at the scene resumed
41 days after the fact, investigators sifted through the ashes and found
a dental prosthesis and an implant tooth. Further investigation revealed
that the prosthesis belonged to Sebahat Çataloğlu and the tooth to
Fazıl Çataloğlu. Thanks to these recoveries, police were able to
absolutely determine that the 5-person family had been burned in
the fire after they were murdered.
Dentist Elif Cellek Tiftik explained that dental forensics has become
a branch of science itself and is used worldwide to identify bodies.
She added that "sometimes a body is otherwise unrecognizable but
just a dental filling can provide information about an identity. In
any sort of fire, the metal parts of a prosthesis or an implant tooth
will not burn and will remain."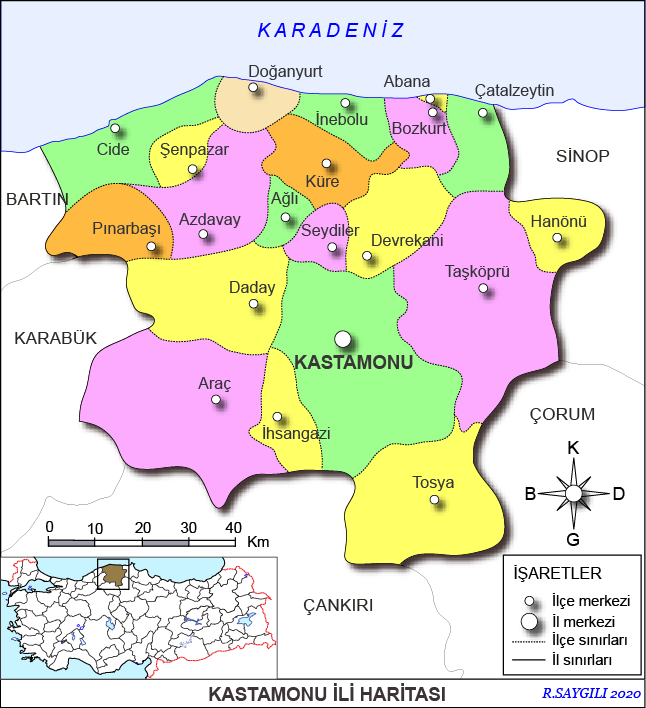 Bürme village is part of Kastamonu city.