türkçe
links to original Turkish article
(HaberTürk Newspaper, 8 June 2018)
hostile neighbors
see recent TNT reporting on Afghanis and
Pakistanis in Istanbul.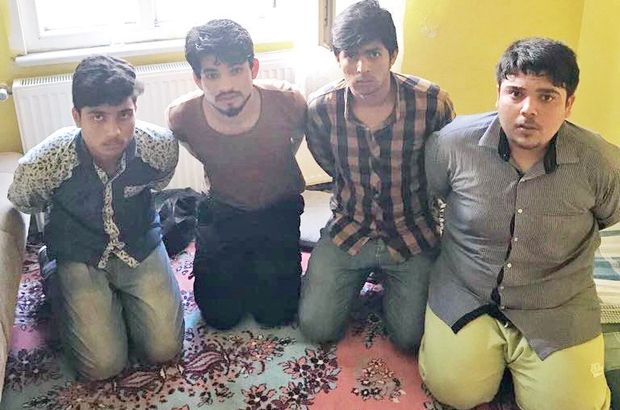 You can tell these are the Pakistanis cuz they're kneeling.
In Istanbul, a hostage incident ended with an interesting
coincidence. Pakistanis S.A. (18), Z.A. (22), A.R. (22) and
A.J. (23) came to Turkey via Iran illegally a year ago. The
four began working in Istanbul but got laid off. At this point,
the Pakistanis heard from a contact that there was work in
Istanbul's Arnavutköy district so they went there and were
brought to a house by an Afghani.
The Afghanis at the house bound the Pakistanis and demanded
$25,000 from their relatives in Pakistan, threatening to cut off
the fingers and ears of the 4 Pakistanis if the ransom wasn't
paid. But A.J.'s father came to Istanbul and contacted police,
who raided the Pakistanis and Afghanis living in Arnavutköy.
Hearing about the raid, the hostage-takers got scared and
released the four Pakistanis they had held captive for five days.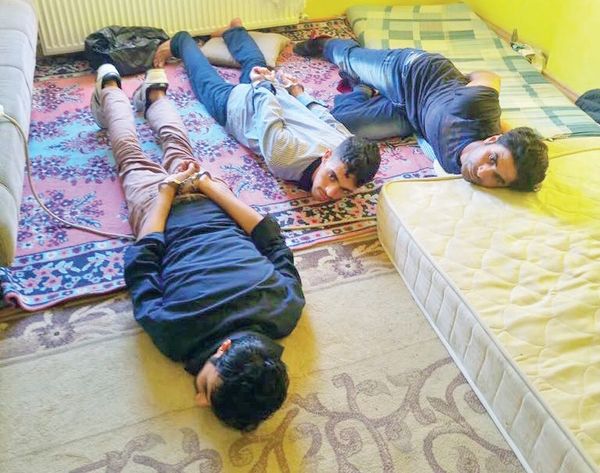 You can tell these are the Afghanis cuz they're lying down.
Sometime later, the freed Pakistanis went to a police station
in Arnavutköy to report their captivity but there they ran into
their Aghani hostage-takers, who were in the process of being
deported from Turkey (!). After a police investigation, rather
than being deported, Afghanis K.A., H.U. and M.B. were jailed.
A.J. was turned over to his father.
Arnavutköy district at upper left, in pink.