türkçe
links to original Turkish article
(HaberTürk Newspaper, 6 June 2018)
//Ed. Note: back in April when TNT first reported this
incident, the murdered 'Yusuf Işık' involved seemed to
be a matrimonial hoodwinker (which made for a great
story). Things have changed and the real victim has been
ID'd. Still a great story, though.//
we got it wrong!
But so did everybody else.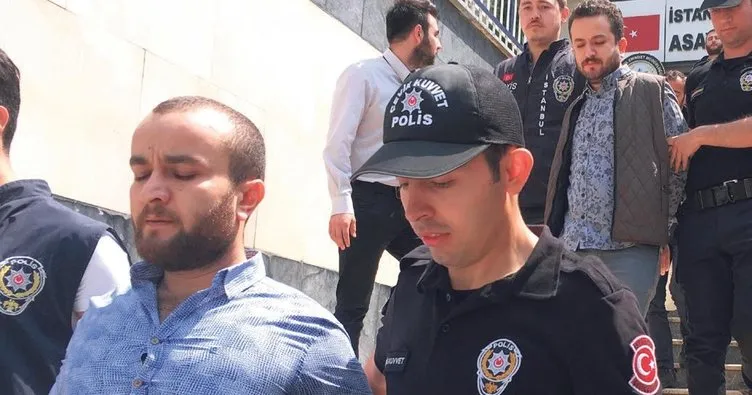 The Çetinkaya boys did it "for the family".
In a forested area on Kılıçpınar Avenue in Kocataş village of
Sarıyer, Istanbul, the burned body of a gunshot victim was
found on 20 April. The pinky finger, which did not burn, led
to the positive identification of the victim, Yusuf Işık, who
had a record of 30 fraud charges against him.
Based on the positive ID, police investigated and learned
that a woman named Senem C. had gone to Işık's home,
knocked on the door and asked "is Yusuf Işık at home?"
Shortly afterwards, Işık was kidnapped by 3 people as he
walked along the street.
Police were able to determine that the kidnappers were
C. Çetinkaya and F. Çetinkaya, the sons of Aydın Çetinkaya,
who is the brother of famed drug baron Urfi Çetinkaya. The
murder was committed because of $51,000 that Urfi paid
to Işık 16 years ago (!) to have his brother-in-law released
from jail in Portugal.
Urfi Çetinkaya's brother-in-law Yılmaz Giraz was jailed in
Portugal in 2002 on drug charges. Saying he had friends
who could help get Yılmaz released, Işık offered his
services to the Çetinkaya family and got $51,000 from
Çetinkaya's sister, and Yılmaz's wife, T. Giraz in this regard.
Işık, though, soon disappeared with the money. Yılmaz was
released from jail in Portugal in 2015 but was killed in
drug-related violence in that country.
In April, the murder suspects verified where Işık lived by
having Senem C. go to the door and ask for him. Işık
was then kidnapped, taken to Sarıyer, shot and burned.
The Çetinkaya family keeps a foot in both ends of the Med.