türkçe
links to original Turkish article
(Sözcü newspaper, 27 June 2018)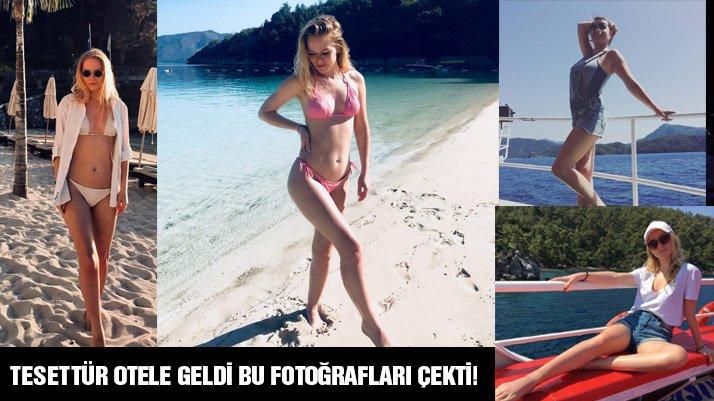 Didn't get the memo.
The postings of a Russian tourist named Anastasya Monstovich have
prompted an argument at a hotel in Marmaris that separates men from
women. Monstovich went for a vacation to Angel's Peninsula Hotel,
belonging to Akın İpek, which was seized from FETÖ (Fethullah Gülen
Terror Organization). Monstovich then posted pictures of herself in a
bikini from the hotel.(!)
However, the hotel officials intervened, saying "this is a 'tesettür'
(women who are nearly completely covered) hotel!" Under pressure,
the Russian tourist took down her bikini postings but when she
returned to Russia she posted them again on Instagram. She also
wrote criticisms of the pressure she experienced from the hotel in
both Russian and English. As a result, many people wrote comments
chiding the hotel for its actions.
Monstovich explained that while she was looking for a hotel to go to
in Thailand, she happened upon the Angel's Peninsula Hotel, whose
prices were more to her liking. "When I arrived at the hotel they said
I could do what I wanted to but they asked me to avoid the 'tesettür'
areas cordoned off for covered women. I took some photos of
myself on the sand and posted them but then they harassed me about
them."
As for hotel officials, they told Sözcü that "this is a conservative
place and we advertise ourselves this way. We asked our guest not
to write the site of her pictures but she did and we got a lot of
bad comments from our target audience. Otherwise, we don't put
any limits on anyone."