turkce
links to original Turkish article
(Sabah Newspaper, 22 August 2014)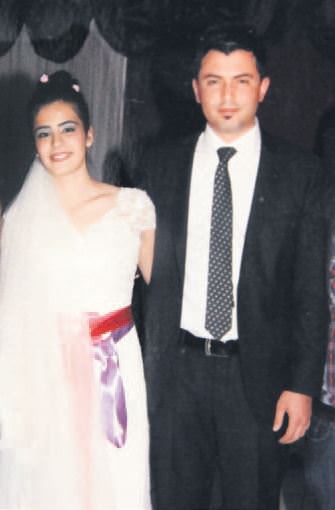 Once a groom, always a groom -
dad says: "a lot of women came
to my house with the same complaint."
In Adana, Ahmet Ciftci (28), the married father of five children,
fell in love with a young girl and told her he was a bachelor named
"Ismail Tas". Ciftci hired a couple to pretend to be his mother
and father and went to his intended's home to ask for her hand.
Ciftci married the young girl using his friend Ismail's ID card.
However, when his new wife became pregnant the local health
unit called the real Ismail Tas to ask "how is your wife's pregnancy
going?", foiling Ciftci's ruse.
The film-like incident occurred in Seyhan district of Adana. Ciftci,
a pharmaceutical firm's representative, already had a wife and 5
children in Sanliurfa, but two years ago he met Hicran Yalcin (20),
who worked at a local pharmacy. Ciftci told Hicran that he was
a bachelor by the name of "Ismail Tas", actually the name of a friend.
The two then decided to get married.
Ciftci hired an elderly couple and went with them to Hicran's house
to meet her family. At about the same time, the real Ismail Tas
gave Ciftci his ID card so Ciftci could obtain some medicine for
him. Seizing the opportunity, Ciftci affixed his own picture to Tas's
ID card and made an application to the Cukurova Municipal
Wedding Bureau.
What would Al do?
Ciftci and Hicran were married on 15 January 2014. Soon
afterwards Hicran became pregnant and began to visit the local
health unit. Subsequently, health unit personnel phoned the real
Ismail Tas to ask him "how is your wife's pregnancy going?".
The truth came out and Hicran was shocked to learn that her
"Ismail" was in fact Ahmet, the father of 5 children from his 10-year
marriage. Ciftci defended himself by saying that "I love you very
much. I was forced into my first marriage. Thinking you wouldn't
marry me if you knew, I lied." Unconvinced, Hicran wanted to
go to the police but Ciftci struck her and fled.
Undeterred, Hicran filed a complaint and Ciftci was arrested
for "falsifying documents and fraud.". Ciftci's father had this to
say about his son: "my son is married and has 5 kids. Many
other women came to my house with the same complaint."