turkce
links to original Turkish article
(Sozcu Newspaper, 15 August 2014)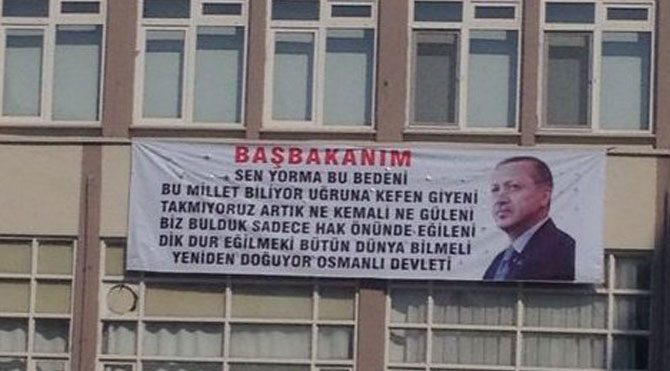 "My Prime Minister
Don't tire yourself. This nation knows who will sacrifice
himself for us. We don't care about Kemal (Kilicdaroglu)
or (Fethullah) Gulen. We have found the only one who
bows before God. Stand tall! Don't bow! Let the whole
world know that the Ottoman State is being reborn!"
Those who have seen the banner hung on the municipal
building of Gediz district (Kutahya province) after the
presidential election of 10 August have found themselves
saying 'this is the limit! (of ass-kissing)'.
According to news reported by ODATV, the banner
was hung by AKP mayor Mehmed Ali Saraoglu.
Gediz district is in Kutahya's south.