turkce
links to related Turkish article
(Posta and Sozcu Newspapers, 30 August 2014)
"Who's that acting up in the back of the class?!"
The ISIS (IShID in Turkish) terror oganization has banned subjects
such as music, history and religious culture in education institutions
in areas it controls in Syria. According to an ISIS communique,
subjects excluded from school curriculums include: music and art
training, social information, history, fine arts, physical eduction,
philosophy, sociology, psychology and religious culture education.
ISIS had previously banned dried fruit and nuts and pickles.
===========================================
turkce
links to related Turkish article
(Posta Newspaper,29 August 2014)
There goes the neighborhood...
The German TV channel ARD is claiming that ISIS has a bureau
in Fatih, Istanbul. Basing its report on European intelligence
sources, ARD stated that cihadists headed from Europe to Syria
and Iraq first go to Istanbul where they get $400 for travel expenses
from the ISIS Fatih bureau. Some of the cihadists go to the war in
Syria and Iraq, while others receive training before returning to their
home countries in Europe. The returnees work at normal jobs and
await instructions from ISIS to conduct operations.
Sending postcards back to Europe.
============================================
turkce
links to related Turkish article
(Cumhuriyet Newspaper, 30 August 2014)
Imam has high praise for ISIS.
Hamit H., the prayer-caller at at the Fidan Mosque in Kayapinar
district of Diyarbakir province heaped praise on ISIS during his
Friday sermon yesterday. Hamit H. said that "the Prophet Muhammed
said in a 'hadith' (pronouncement) that 'the time will come when a war
will start in Syria and Iraq. The warriors will use the Prophet's seal as
their banner.' Even if these warriors cut off heads they are still the army
of Islam."
The congregation reacted negatively to Hamit. H.'s sermon and left
the mosque. As tensions increased police extracted Hamit H. from
the scene in an armored vehicle.
==============================================
turkce
links to original Turkish article
(Sabah Newspaper, 30 August 2014)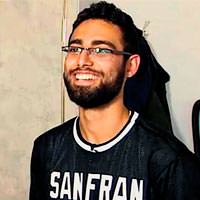 Giants fan?
The 'security alarm' in Europe has risen to the highest level in years
because of ISIS. But this time it has caused a big mistake. A
Turkish university student living in Copenhagen, Denmark, got the
'terorist' treatment because of a book he was reading. Aliser Ceran
(21) was reading a book - 'Rise to Globalism' - on the metro en
route to school. Because he was about to take a test Ceran looked
a bit stressed.
A woman on the train who suspected Ceran to be a terorist took
a picture of him and sent it to the police, who then began to search
for Ceran all over Copenhagen. Measures were taken at airports,
on the metro and at terminals. Police also posted Ceran's picture
on social media and advised police units to be on the lookout for
Ceran. TV channels began to refer to the youth as a 'terorist'.
Unaware of all the fuss, Ceran entered his exam. His family heard
about the police search and advised Ceran to stay hidden until
police could reach him. Ceran saw his pictures on social media
and remained in a bathroom at the school, waiting for the police.
Upon interviewing Ceran police understood that he was innocent,
released him and apologized to his family.