türkçe
links to original Turkish article
(Milliyet Newspaper, 7 August 2016)
//ed. note: while most of the excitement on 15 July was
centered in Istanbul and Ankara, dramatic events played
out even in Turkey's most remote locales.//
Doesn't it drive you crazy when you can't find your keys!
On the night of 15 July, members of the FETÖ terrorist
organization planned to surround Pertek in Tunceli province
and Elazığ with tanks and armored vehicles loaded with
ammunition. However, when Tunceli Governor Osman Kaymak
issued orders to hide the keys to the ferryboats required for
transporting the vehicles, the coup-plotters' plan fell through.
On the night of the coup attempt, Governor Kaymak, Provincial
Police Chief Fahrettin Şen and the deputy governors went to
the Special Operations Office of the Tunceli Police Directorate
to counter the putsch.
During the coup attempt, former Regional Gendarmerie
Commander Major General Ali Çardakçı, who was stationed
in Tunceli at the time and who has since been appointed to become
the Gendarmerie's Public Security Chief on 30 August, and
Levent Ergün, the commander of the 4th Commando Brigade,
informed Governor Kaymak that they had not approved the
coup attempt and pledged their loyalty to Kaymak.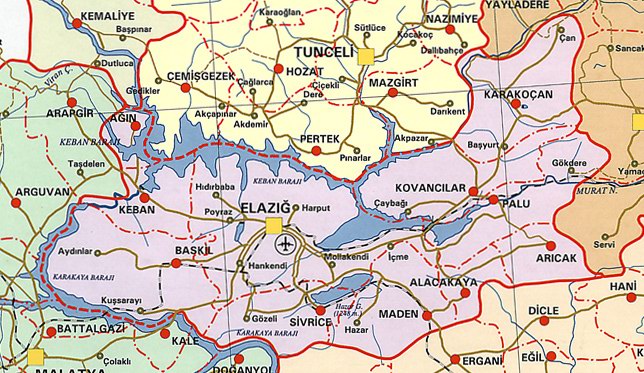 Ferries in question transit the Keban Dam Lake separating
Tunceli and Elazığ provinces.
Both Çardakçı and Ergün ordered their units to stay put, both
verbally and in writing. But anxious hours transpired at the
51st Motorized Regiment Command in nearby Hozat district.
Military officials at the 51st summoned Hozat's District Chief
Bekir Demir, Mayor Celaleddin Polat and the Hozat police chief
to the regiment to tell them that the army had seized power.
Once at the regiment, Demir demanded to be allowed to leave
but he was denied this permission. However, when the coup
fizzled Demir, Polat and the police chief were released.
Tunceli province