türkçe
links to original Turkish article
(HaberTürk Newspaper, 14 August 2016)

Sultan's scribe was executed for complaining of writer's cramp.
The original of the "capitulation ferman" sent by Sultan Mahmud II
to France in 1837, acknowledging legal and trade amenities to the
French, has been purchased by Turkish businessman Mehmet Çebi
for 500,000 USD.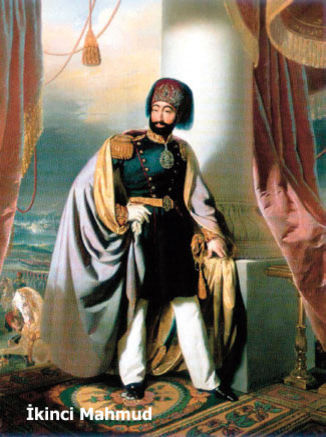 Said he could have dictated another 5 meter's worth.
The ferman is 5.5 meters long (!) and has the gold 'tuğra' (insignia)
of the Sultan at the top. The nations ruled by the Sultan are listed
in the ferman, as follows:
"Mecca, Medina, Jerusalem, Istanbul, Edirne, Bursa, Damascus,
Tripoli, Egypt, Arabia, Tunisia, Barka, Kayrevan, Aleppo, Iraq,
Basra, Lâhsa, Deylem, Baghdad, Rakka (!), Mosul, Deyrizor,
Diyarbakır, Zülkadriye, Thrace, Sivas, Adana, Karaman, Kars,
Çıldır, Van, Mora, Crete, Cyprus, Sakız, Rhodes, North Africa,
Ethiopia, Algeria, Libya, İslands of the Mediterranean and Black
Seas, Anatolia, Kurdistan (!), Tataristan, Circassia, Kabartay,
and Georgia, and the cities of Deşt-i Kıpçak, Sağnak and Kiği,
along with Bosna, Belgrade, Serbia, Albania, Eflâk, Boğdan,
etc. etc...."
The next step is for an expert in the subject and the text to
publish it.