türkçe
links to original Turkish article
(Milliyet Newspaper, 29 May 2017)
car dunking trend
see this TNT report for a similar incident.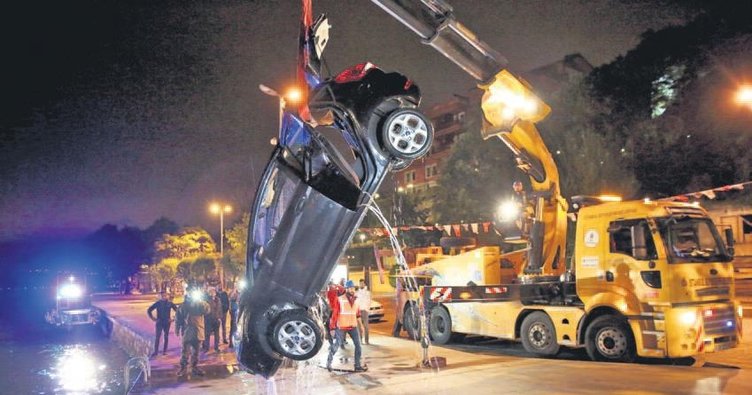 Every great idea breeds copycats.
The night before last in Sariyer, Istanbul, Veysel K. and his wife Ayşe K.
were sitting in their car along the shore at Kireçburnu when an argument
broke out between them. Veysel bey left the car in a huff and shortly
afterwards Ayşe hanım took off the emergency brake and pushed the car
into the Bosphorus (!).
Ayşe hanım then got into a taxi and went home. From the sunken car's
license plate, police were able to track down Ayşe hanım and took her
from her home to the Tarabya Şehir Kemal Aykut Genç police station.
Meanwhile, at the incident scene, police divers tried to determine
whether anyone was in the sunken car, in which were found beer bottles
and a baby's bottle, as well.
Ultimately, Ayşe hanım confirmed that her children were safe at home.
The car was lifted out of the Bosphorus with a winch and brought to
the police parking lot in Sarıyer.