türkçe
links to original Turkish article
(HaberTürk Newspaper, 18 May 2017)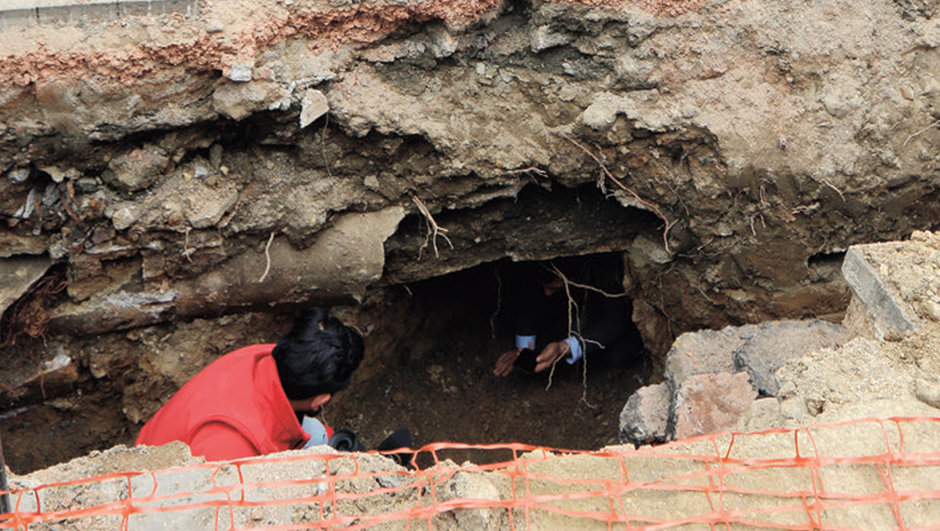 Ancient Byzantine or Ottoman treasure?! Unlikely.
During excavation work the evening before last, in connection with
the new Dudullu-Bostancı metro line in Kadıköy, Istanbul, a 7-meter
long tunnel was discovered. One end of the tunnel ended two meters
from a jewelry store on Ali Nihat Tarlan Avenue and the other end
advanced toward the opposite side of the street. No exit passage from
the tunnel was determined, however.
Some folks are averse to entering through the front door.
Jewelry store owner Yaşar Güder said that "as the workers were pulling
a cable there was a collapse, revealing the tunnel. We tried to figure
out where the tunnel was going but it any case it stopped two meters
from my store. I have 1.5 million TL (about $400,000) worth of
jewelry in my store so the tunnel may have been part of a theft attempt.
We'll close off the tunnel with cement." Police are looking for whoever
dug the tunnel.