türkçe
links to original Turkish article
(NTV Website, 22 May 2017)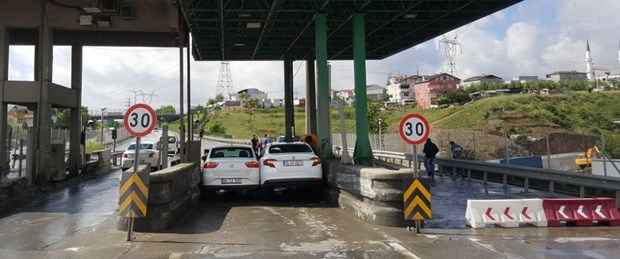 Any way you look at it...
Two stubborn drivers got stuck with each other in the same toll
booth at the Kartal Samandıra toll station in Istanbul. The incident
occurred at about 1600 yesterday when drivers Uğur Naci Taner and
Sezer Kaya insisted on using the same toll booth (!).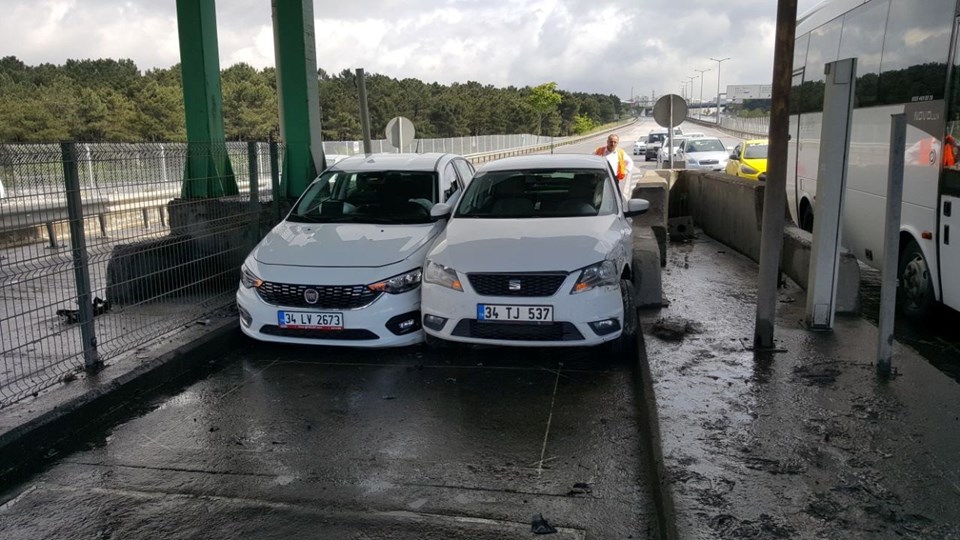 ...it's hilarious.
Taner was slightly injured in the encounter and a health crew treated
him at the scene, although he was later taken to Kartal Training and
Research Hospital. As for driver Sezer Kaya, explained that "as I was
entering the booth a car on my left jumped ahead of me and we both
went into the toll booth simultaneously. The windows exploded. It
was really bad." It took a giant crane 3 hours to remove the stuck cars.
The Samandıra toll station is on the road near A.