türkçe
links to original Turkish article
(Hürriyet Newspaper, 15 October 2017)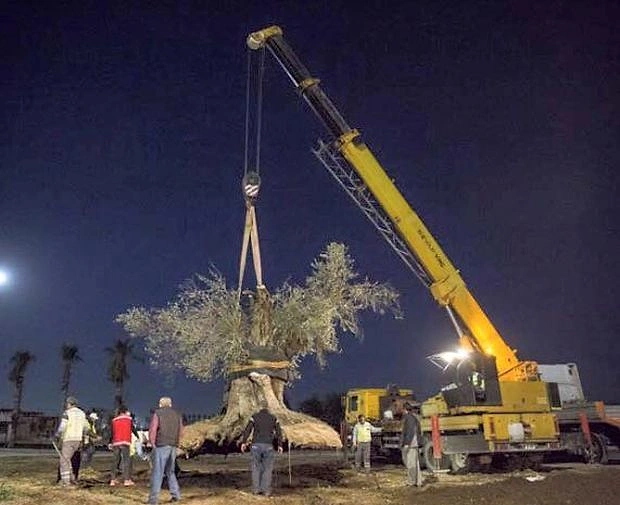 I think that I shall never see
A poem lovely as a tree.
Two olive trees, 800 and 1,200 years old (!), respectively, were
transported from Akhisar district of Manisa province two years ago to
the Vakıf Zeytinliği (VZ/Olive Tree Trust) in Antalya. The trees were
removed from a field in Akhisar to make way for the Istanbul-Izmir
highway now under construction.
Both trees are thriving in their new home and 5 kilograms of olives
were harvested from each tree this year. The trees were moved at
the initiative of the Antalya Ticaret Borsası (Antalya Commerce
Market/ATB) and VZ's Vahdet Narin noted that the trees had thus
been saved from the wood pile, adding that "touching a 1,200 year-
old tree gives a person a special joy."
1,000 year-old olives.