türkçe
links to original Turkish article
(HaberTürk Newspaper, 2 October 2017)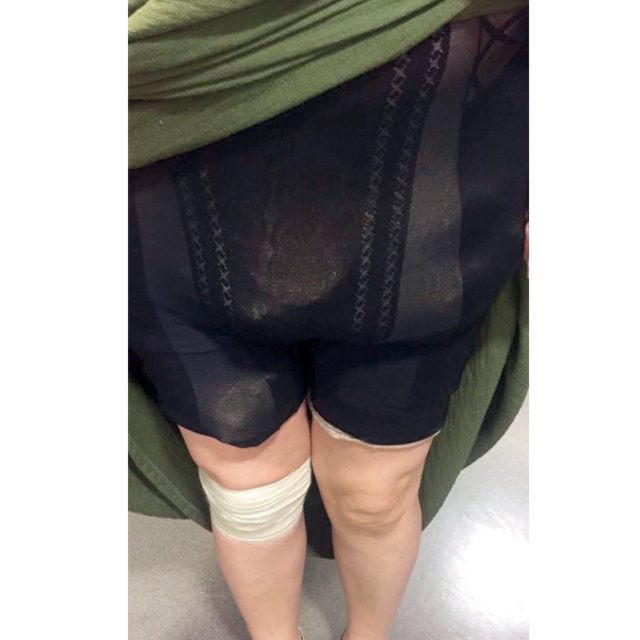 "What? So I haven't been to the gym in a while..."
In a police operation at Sabiha Gökçen Airport in Istanbul, Georgian
Amınat Madagova was taken into custody because she tried to enter
Turkey with 12.3 kilograms of gold strapped to her midsection. The
value of the gold is 2 million TL (about $600,000).
Customs officials at Sabiha Gökçen noticed that Madagova's midsection
was disproportionately large so they searched her and found the gold.
Madagova explained that "the gold belongs to a friend of my sister.
They asked me to take it here." Madagova has been charged with gold
smuggling.