türkçe
links to original Turkish article
(Milliyet Newspaper, 4 October 2017)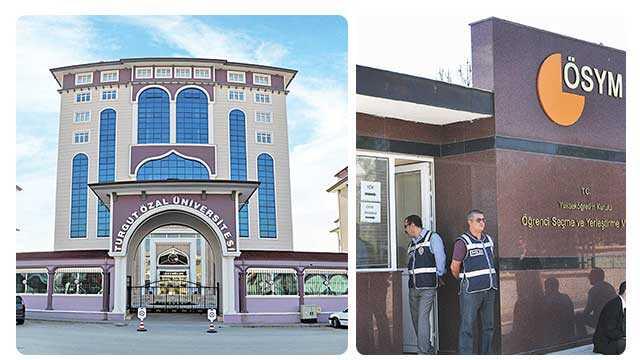 Yet another of the games played by FETÖ (Fethullah Gülen Terror
Organization), which attempted the 15 July 2016 coup, has been
deciphered. Police have searched Turgut Özal University in Ankara,
which FETÖ used as an academic base, and discovered how FETÖ
cheated millions of students out of their hard work.
Police found a cable in a special office at TÖU, in the Etiler-Etimesgut
section of the city, that was independent of the internet and stretched 12
kilometers (!) to the Ölçme Seçme ve Yerleştirme Merkezi (Measuring
Selection and Placement Center/ÖSYM) in Bilkent. The cable was
linked to the ÖSYM office where test questions are prepared.
12 km cable went between TÖU in Etimesgut, far left, and ÖSYM
in Bilkent, near Ortadoğu.
FETÖ members at ÖSYM sent the test answers to TÖU for distribution
to FETÖ test-takers who achieved perfect or near-perfect scores and,
consequently, garnered coveted places in universities and ministries
over many years. Meanwhile, individuals who took the tests with no
assistance were left in the lurch.
Gülen spilled his Turkish coffee in Saylorsburg PA upon hearing of
the 12 km cable discovery.