türkçe
links to original Turkish article
(Sözcü Newspaper, 28 March 2017)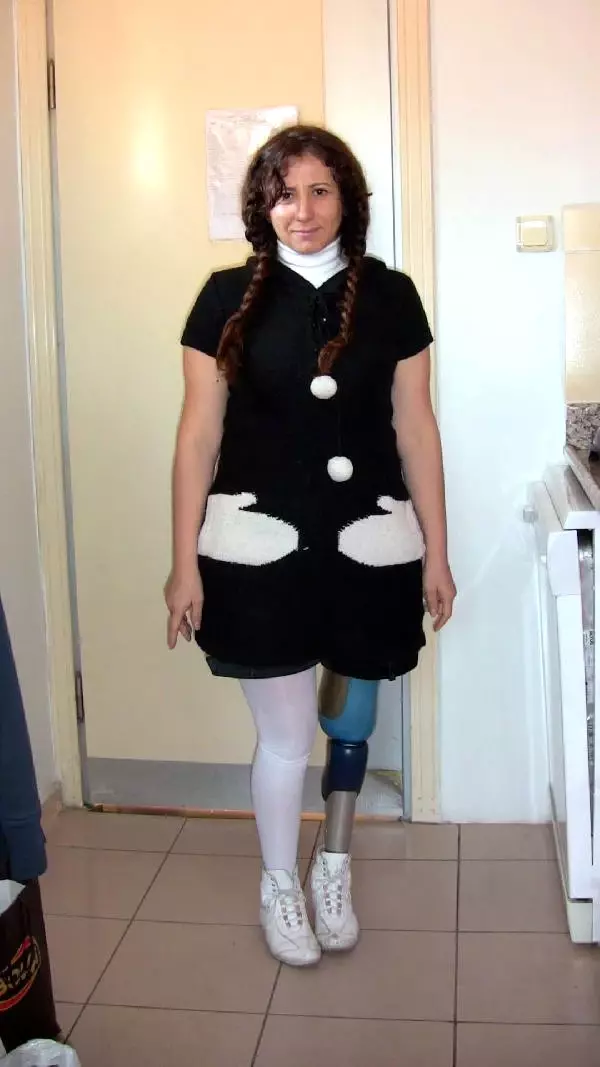 She can run a lot faster than justice.
The life of Saniye Lale Sayar (33) of Izmir changed dramatically 14
years ago because of a traffic accident. Sayar was on a bus headed to
Trabzon on 4 March 2003 when the driver lost control and the bus
tumbled into a ditch. Two people died and 17 were injured in the accident,
which occurred near Merzifon in Amasya province.
Sayar lost her right leg in the calamity, while driver M.Y. was found to
be entirely at fault and sent to jail. Sayar filed suit against the driver and
the bus company, asking for 560,000 TL (about $175,000) in compensation.
However, after 14 years in court there has still been no ruling. An expert
witness report was read in court a few days ago at the 37th (!) hearing in
the case.
The bus company has asked for another delay, which has been granted.
Meanwhile, Sayar has had 7 operations and lamented that "my plans for
the future have been ruined. I don't want to lose any more of my youth.
I just want peace, to be happy and get treatment for my prosthetic leg.
I'm so tired of all this." Sayar is hopeful that a final decision by the
court will be forthcoming in May.
Merzifon (red dot) was the scene of the accident 14 years ago.
----------------------------------------------------------------------------------
türkçe
links to original Turkish article
(Sözcü Newspaper, 28 March 2017)
Stuck between a car and a hard place.
An accident occurred near İhsanoğlu village in Bartin province the
night before last. Mustafa Çelik (31) lost control of his car and
crashed off the side of the road. Çelik was thrown from the driver's
seat but was pinned under the car itself.
Unable to reach his cellphone, Çelik was stuck for 9 hours until
daylight, when he was spotted and taken to a hospital.