türkçe
links to original Turkish article
(HaberTürk Newspaper, 30 March 2017)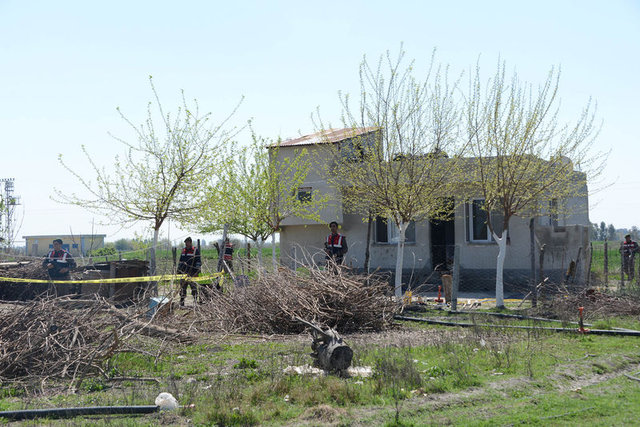 The haunted farm house.
The night before last Adana's Kozan district was rocked by a massacre
in a farm house. Mehmet Doğan (38) and his common-law wife Ayşe
Ayrancı went to the home of his older brother Hüseyin Doğan, 700
meters away in Çokak village, where Hüseyin lived with his common-law
wife Fatma Yavuz, their son Hakkı Doğan (9) and Görkem T.(16), Yavuz's
son from her first marriage.
As the Doğan brothers sat and talked in the living room, İbrahim A.
stormed into the house with a pump-action rifle and began firing at
the brothers. Meanwhile, the women sought refuge in the bathroom,
while Hakkı and Görkem fled to the kitchen. After killing Mehmet
and Hüseyin, İbrahim A. shot the two women and Hakkı.
Görkem escaped through a window and had a neighbor call the
Gendarmerie. Once the Gendarmerie team arrived they tracked İbrahim
A.'s cellphone signal and nabbed him 6 kilometers away, along with the
rifle and two revolvers. As the Gendarmerie deepened its investigation,
many 'muska' (written charms) were found on the bodies of the dead and
a newly-dug 3 meter-deep hole was discovered near the home where the
killings occurred.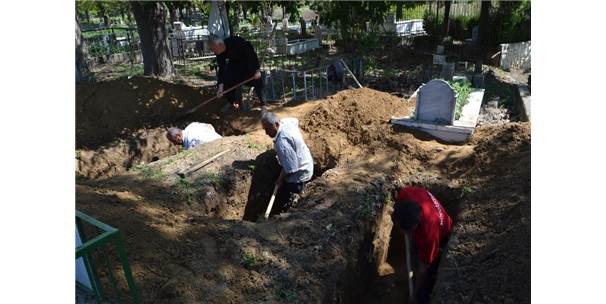 One job sector that's booming these days...
As the Gendarmerie looked into any connection between the charms and
the hole, it was learned that Mehmet Doğan and İbrahim A. were involved
in a dispute stemming from their joint efforts at treasure hunting (!).
Earlier in the day, while working in the field Mehmet and İbrahim had
argued and Mehmet had hit İbrahim twice, sparking the revenge killings.
İbrahim A.'s father İsmet A.said that his son, who is married and the father
of two children, told him that he would come to the garden to spray
insecticide. İsmet A. made this startling statement about his son: "my son
gave Hüseyin Doğan his car 6 months ago to take his brother Mehmet to
an evil spirits hodja in Hatay because Mehmet was hearing voices from
another world. They kept on going to see this hodja from time to time.
Supposedly, the hodja speaks with God."
Burials for the dead were complicated: Hüseyin, Mehmet and Hakkı
Doğan were buried alongside one another in Faydalı village. Ayşe
Ayrancı was buried in Pekmezci village, the home of her official spouse,
Tahsin Ayrancı. Fatma Yavuz will be buried in Bucak village. The official
wives of Mehmet and Hüseyin Doğan attended the funeral and wept for the
deceased (!).
Kozan district is in east-central Adana province.