türkçe
links to original Turkish article
(HaberTürk Newspaper, 10 March 2017)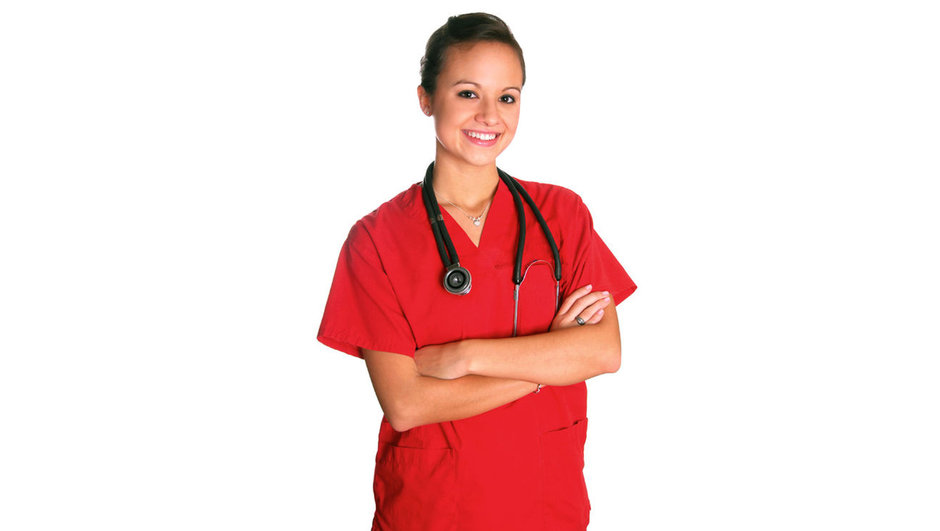 Well, it's good for not showing blood stains...
The administration of Necat Hepkon State Hospital in Seferihisar,
Izmir, has sparked a crisis by ordering nurses to wear red blouses
and pants. Midwives have been told to wear purple and assistant
male health personnel must wear dark blue shirts and red trousers.
Union head Ahmet Doğruyol said that the 7 March directive is
unacceptable: "our nurses are sometimes subjected to improper
verbage while working. Red is a color that attracts attention anyway.
I think making them wear red would put them in uncomfortable
situations. With all the available colors, you chose red? Perhaps
if they wanted to the nurses might wear red."
Color and energy expert Aydan Öztürkatalay explained that "the
color red gives courage and increases a person's energy, while
also strengthening interpersonal relations. Red is a good color but
the right conditions and tones have to be ensured. In this regard,
red has a very positive effect in a turquoise environment (!). But
there are many tones of red and this can have varying effects on
patients. For example, it has a good effect on people with low blood
pressure but a bad effect on those with high blood pressure."
The red belt was too much for him.
Hospital Director Kemal Tarhan explained that "as the Director, my
preference was for indigo blue, which we wore when I was at Urla
State Hospital. At the meeting we had all the employees chose all
the colors, including red. So we paid attention to the health workers'
preferences, with the aim of ensuring the corporate culture of the
hospital."
According to a 2005 law, the hospital administrations have the
authority to make determinations about the uniforms worn by
the nurses and health personnel.